3 Brands Expressing Compassion
Source: Super Awesome Published: April 2020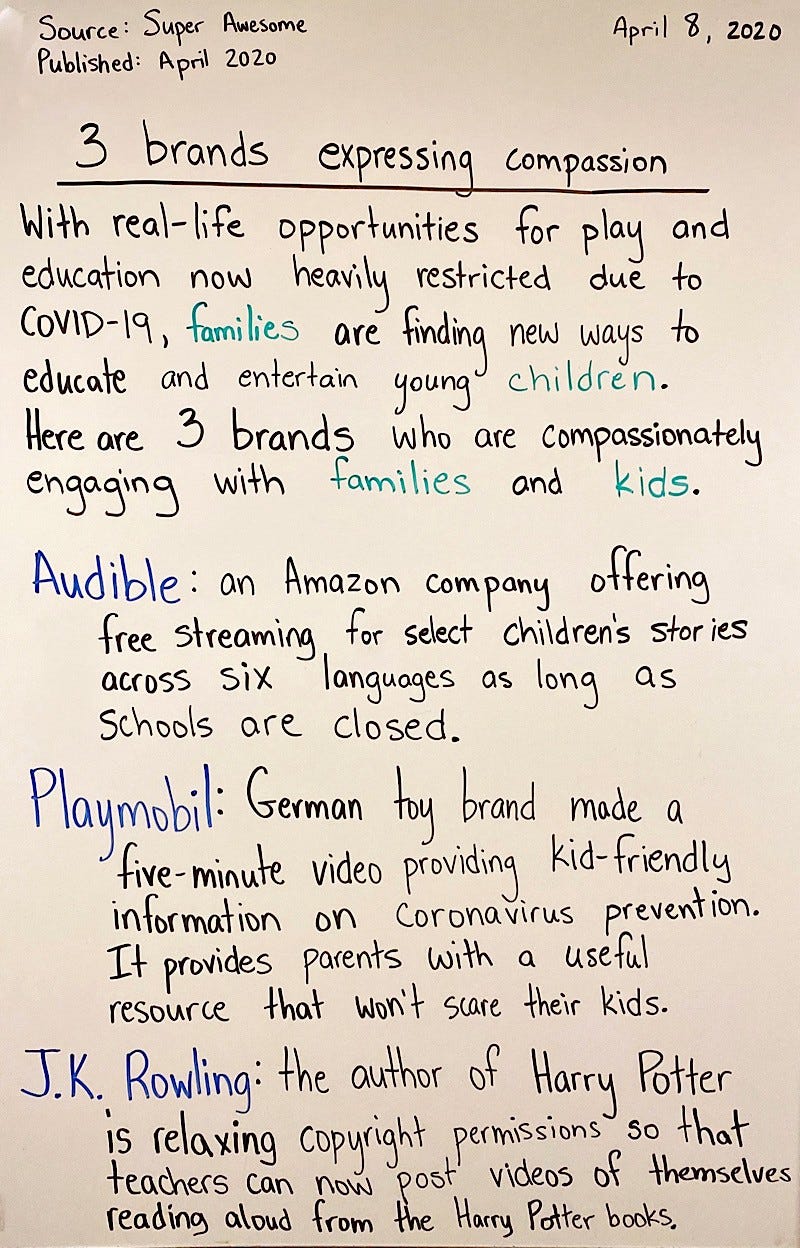 Source: Super Awesome
Published: April 2020
3 Brands Expressing Compassion
Circulated: April 8, 2020
With real-life opportunities for play and education now heavily restricted due to COVID-19, families are finding new ways to educate and entertain young children. Here are 3 brands who are compassionately engaging with families and kids.
Audible: an Amazon company offering free streaming for select children's stories across six languages as long as schools are closed.
Playmobil: German toy brand made a five-minute video providing kid-friendly information on coronavirus prevention. It provides parents with a useful resource that won't scare their kids.
J.K. Rowling: the author of Harry Potter is relaxing copyright permissions so that teachers can now post videos of themselves reading aloud from the Harry Potter books.