3 Questions to Ask During a Hiring Meeting
Source: 1998 Letter to Shareholders Published: 1999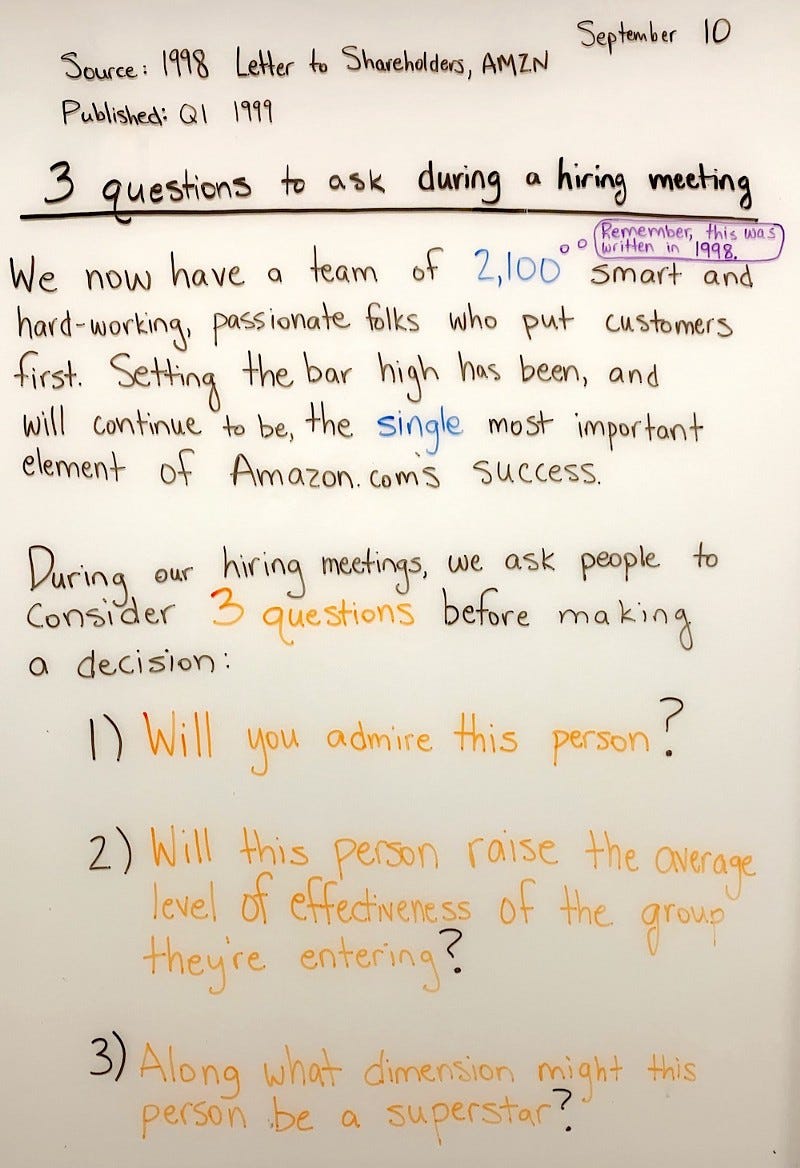 Source: 1998 Letter to Shareholders
Published: 1999
3 Questions to Ask During a Hiring Meeting
Circulated: September 10, 2019
We now have a team of 2,100 smart, hard-working, passionate folks who put customers first. Setting the bar high in our approach to hiring has been, and will continue to be, the single most important element of Amazon.com's success. During our hiring meetings, we ask people to consider three questions before making a decision:
Will you admire this person?

Will this person raise the average level of effectiveness of the group they're entering?

Along what dimension might this person be a superstar?