Discover more from Fact of the Day 1
My journey as a startup founder
Over 38,000 subscribers
AI Implementation Among Organizations
Source: Gartner Published: January 2019 n = 3,000 Chief Information Officers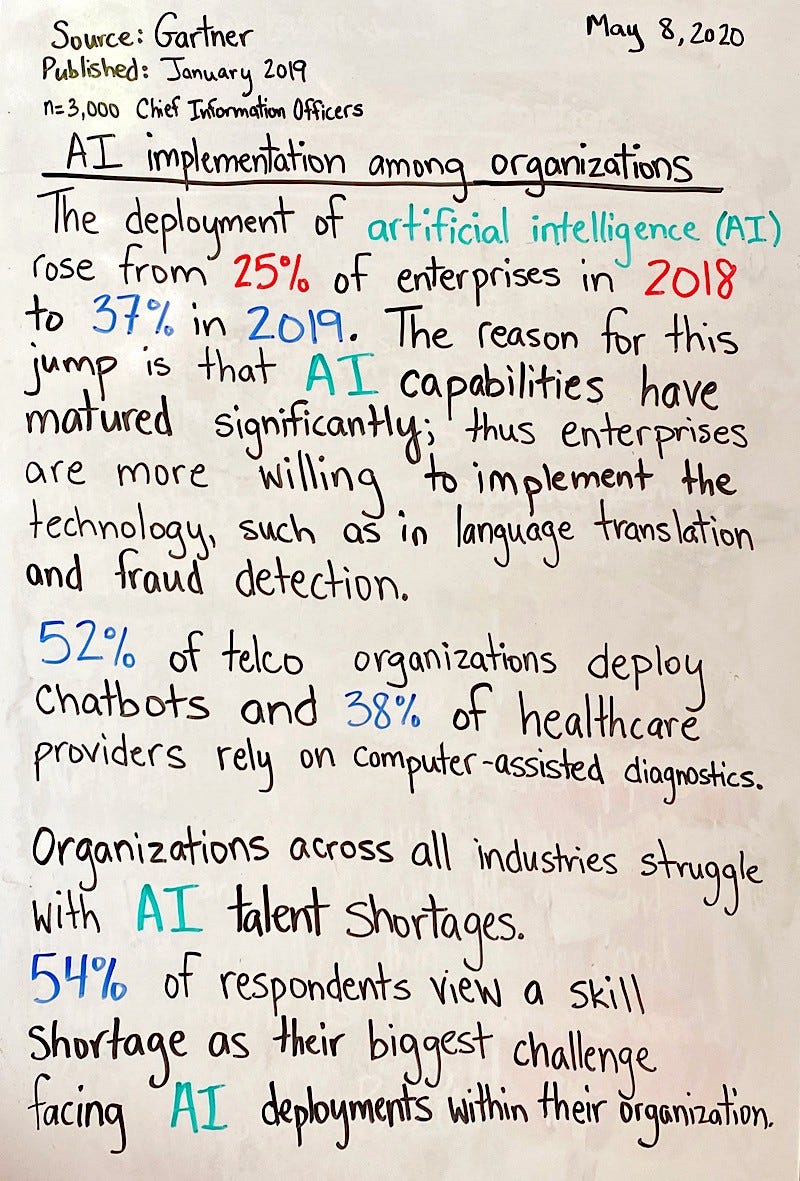 Source: Gartner
Published: January 2019
n = 3,000 Chief Information Officers
AI Implementation Among Organizations
Circulated: May 8, 2020
The deployment of artificial intelligence (AI) rose from 25% of enterprises in 2018 to 37% in 2019. The reason for this jump is that AI capabilities have matured significantly; thus, enterprises are more willing to implement the technology, such as in language translation and fraud detection.
52% of telco organizations deploy chatbots and 38% of healthcareproviders rely on computer-assisted diagnostics.
Organizations across all industries struggle with AI talent shortages. 54% of respondents view a skill shortage as their biggest challenge facing AI deployments within their organization.