Amazon Invents a Shipping Holiday
Source: New York Times Published: December 2019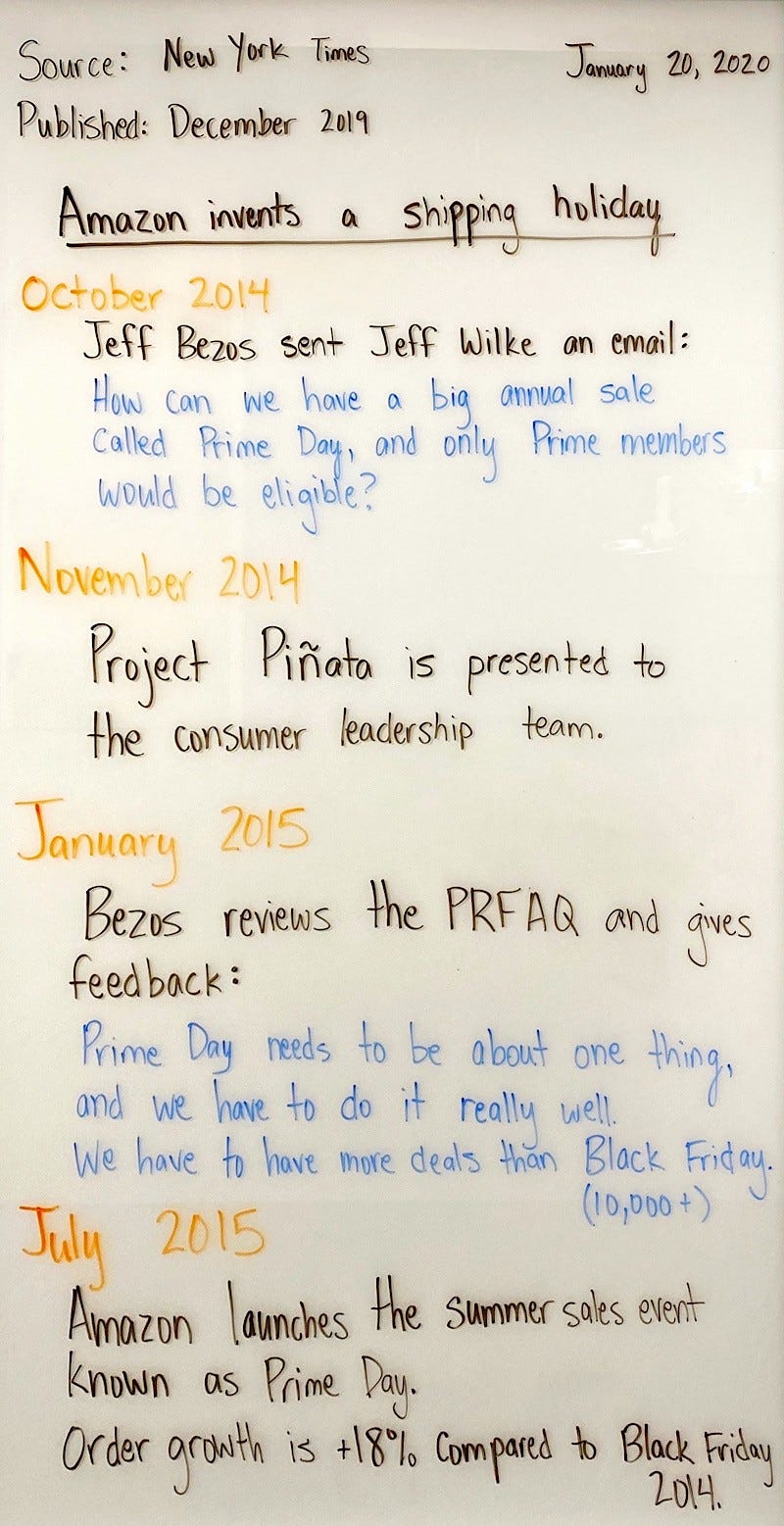 Source: New York Times
Published: December 2019
Amazon Invents a Shipping Holiday
Circulated: January 20, 2020
October 2014: Jeff Bezos sent Jeff Wilke an email "How can we have a big annual sale called Prime Day, and only Prime members would be eligible?".
November 2014: Project Piñata is presented to the consumer leadership team.
January 2015: Bezos reviews the PRFAQ and gives feedback "Prime Day needs to be about one thing, and we have to do it really well. We have to have more deals than Black Friday (10,000)."
July 2015: Amazon launches the summer sales event known as Prime Day. Order growth +18% compared to Black Friday 2014.