Amazon to Acquire Zoox
Source: Crunchbase Published: June 2020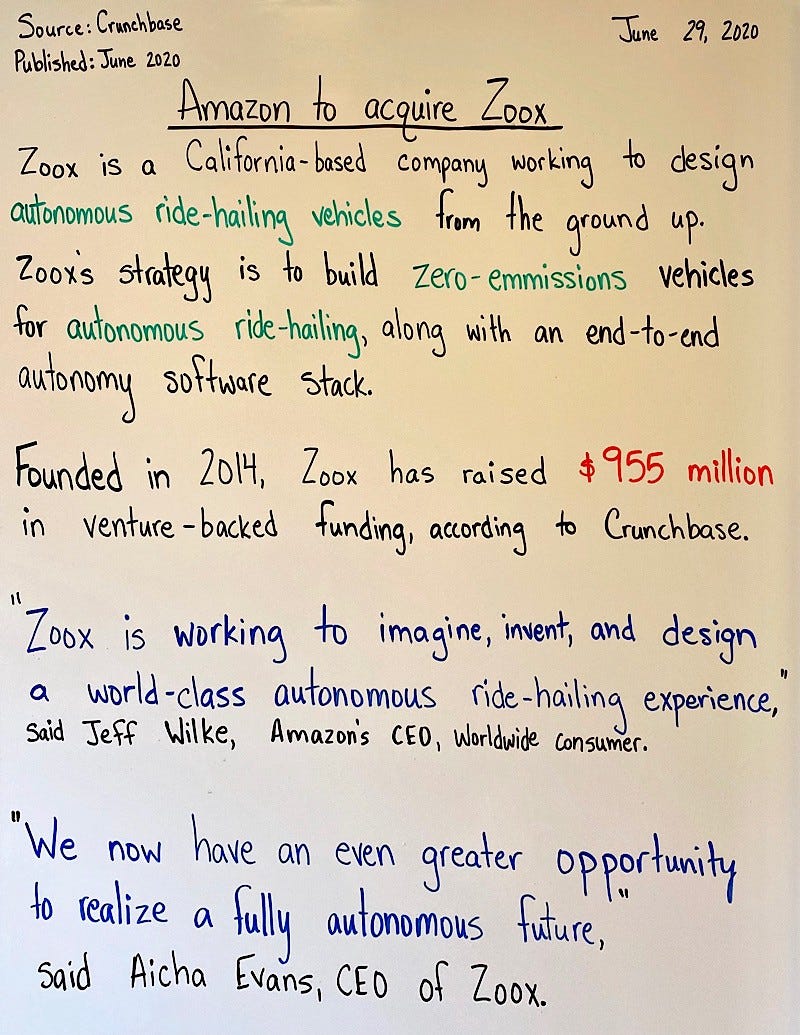 Source: Crunchbase
Published: June 2020
Amazon to Acquire Zoox
Circulated: June 29, 2020
Zoox is a California-based company working to design autonomous ride-hailing vehicles from the ground up. Zoox's strategy is to build zero-emissions vehicles designed for autonomous ride-hailing, along with an end-to-end autonomy software stack.
Founded in 2014, Zoox has raised $955 million in venture-backed funding, according to Crunchbase.
"Zoox is working to imagine, invent, and design a world-class autonomous ride-hailing experience," said Jeff Wilke, Amazon's CEO, Worldwide Consumer.
"We now have an even greater opportunity to realize a fully autonomous future," said Aicha Evans, CEO of Zoox.