An Increase in CEO Pay
Source: Harvard Law Published: September 2018 n = ~400 companies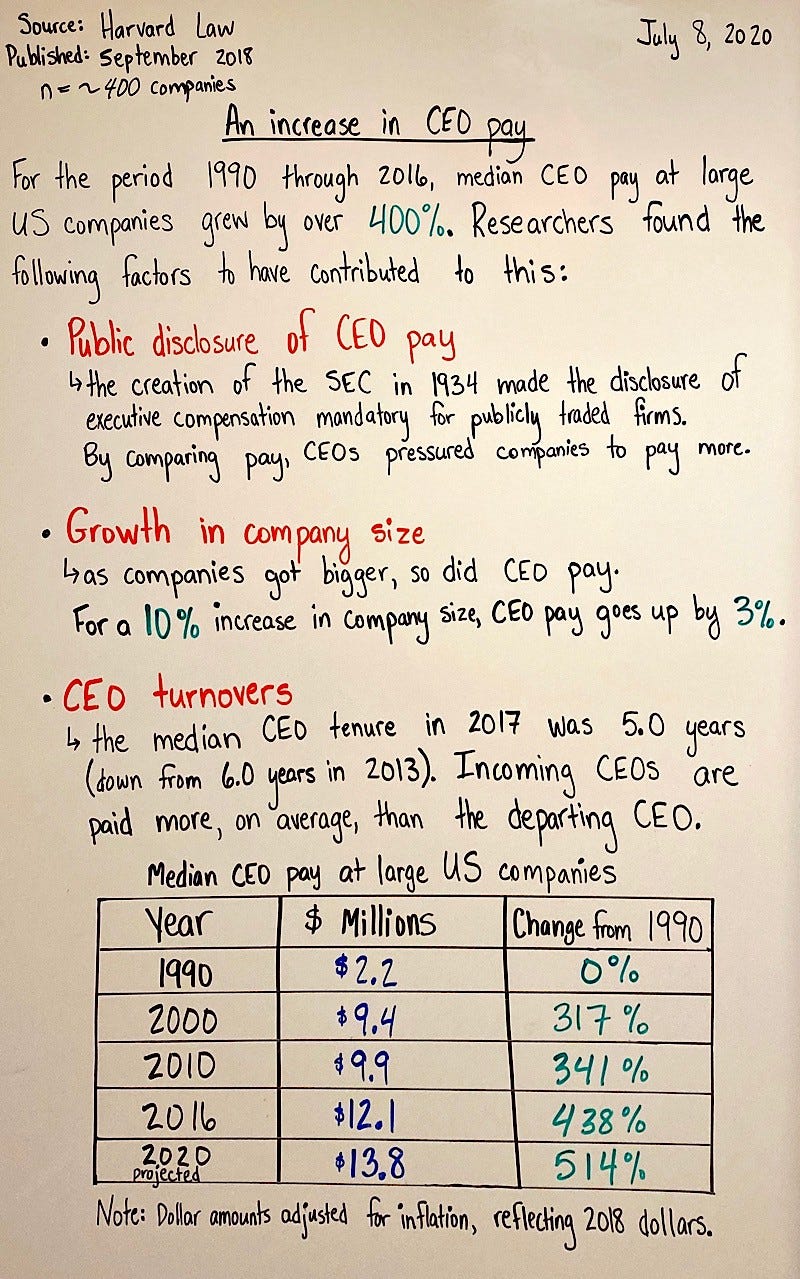 Source: Harvard Law
Published: September 2018
n = ~400 companies
An Increase in CEO Pay
Circulated: July 8, 2020
For the period 1990 through 2016, median CEO pay at large US companies grew by over 400%. Researchers found the following factors to have contributed to this:
Public disclosure of CEO pay: the creation of the SEC in 1934 made the disclosure of executive compensation mandatory for all publicly traded firms. By comparing pay, CEOs pressured companies to pay more.

Growth in company size: as companies got bigger, so did CEO pay. For a 10% increase in company size, CEO pay goes up by 3%.

CEO turnovers: the median CEO tenure in 2017 was 5.0 years (down from 6.0 years in 2013). Incoming CEOs are paid more, on average, than the departing CEO.