Discover more from Fact of the Day 1
My journey as a startup founder
Over 38,000 subscribers
August 20: Twitter hack
Some of the biggest accounts on Twitter were targeted in a Bitcoin scam.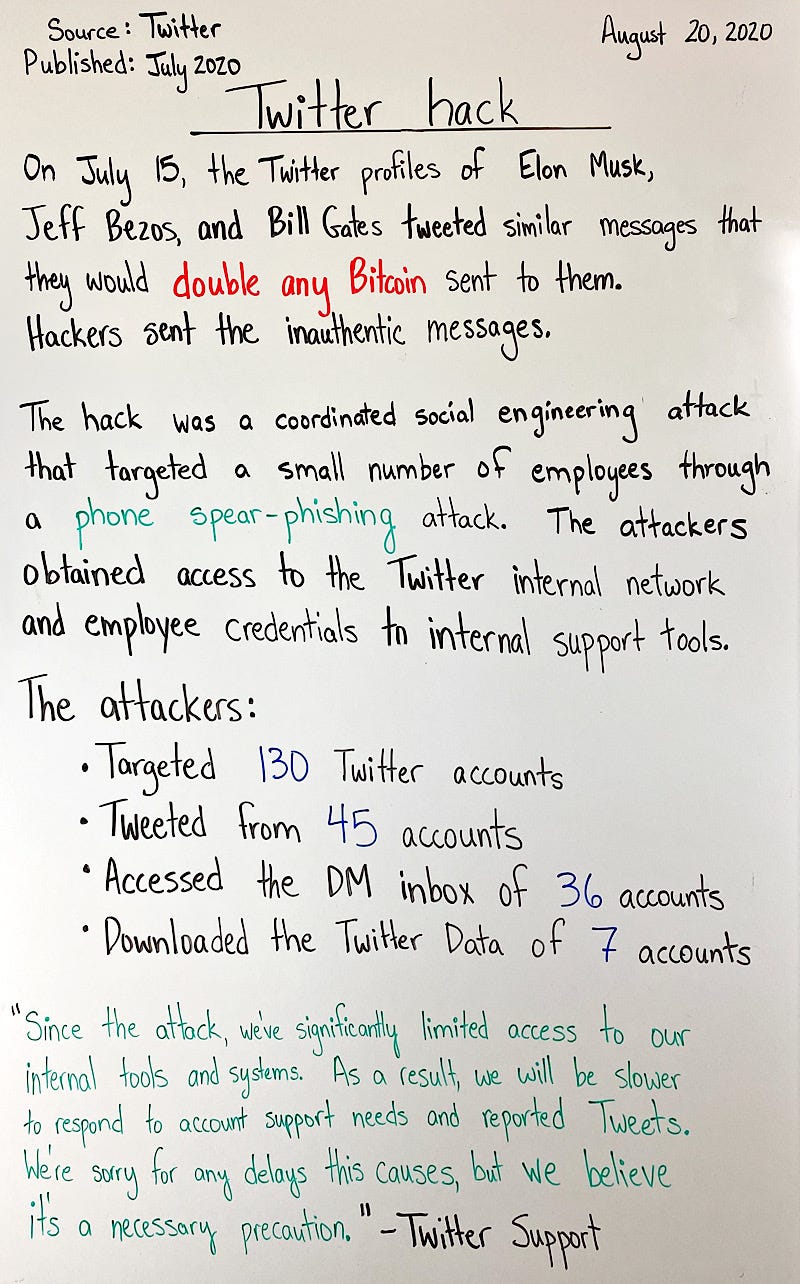 Source: Twitter
Published: July 2020
Twitter hack
On July 15, 2020, the Twitter profiles of Elon Musk, Jeff Bezos, and Bill Gates tweeted similar messages that they would double any Bitcoin sent to them. Hackers sent the inauthentic messages.
The hack was a coordinated social engineering attack that targeted a small number of employees through a phone spear-phishing attack. The attackers obtained access to the Twitter internal network and employee credentials to internal support tools. The attackers:
Targeted 130 Twitter accounts

Tweeted from 45 accounts

Accessed the DM inbox of 36 accounts

Downloaded the Twitter Data of 7 accounts
"Since the attack, we've significantly limited access to our internal tools and systems. As a result, we will be slower to respond to account support needs and reported Tweets. We're sorry for any delays this causes, but we believe it's a necessary precaution." — Twitter Support
------------
Did you enjoy the fact today?