August 21: An interview with Jeff Wilke
A look at how failing big can lead to some of the greatest successes.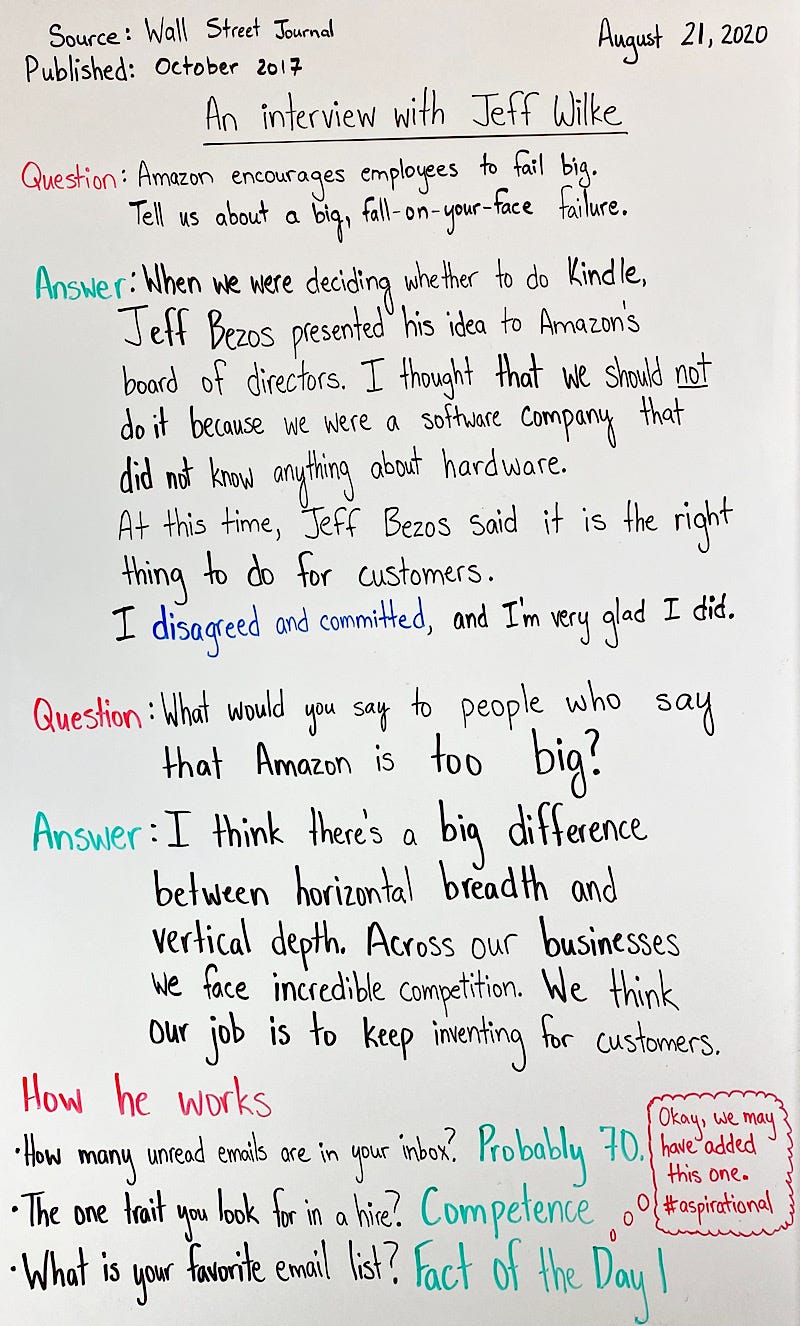 Source: Wall Street Journal
Published: October 2017
An interview with Jeff Wilke
Question: Amazon encourages employees to fail big. Tell us about a big, fall-on-your-face failure.
Answer: When we were deciding whether to do Kindle, Jeff Bezos presented his idea to Amazon's board of directors. I thought that we should not do it because we were a software company that did not know anything about hardware. At the time, Jeff Bezos said it is the right thing to do for customers. I disagreed and committed, and I'm very glad I did.
Question: What would you say to people who say that Amazon is too big?
Answer: I think there's a big difference between horizontally breadth and vertical depth. Across our businesses we face incredible competition. We think our job is to keep inventing for customers.
How he works:
How many unread emails are in your inbox? Probably 70.

The one trait you look for in a hire is? Competence.

What is your favorite email list? Fact of the Day 1 (… okay we may have added this one. #aspirational)
------------
Did you enjoy the fact today?