Discover more from Fact of the Day 1
My journey as a startup founder
Over 38,000 subscribers
August 5: Why websites load slowly
Four actions you can take to speed up the time it takes for your website to load.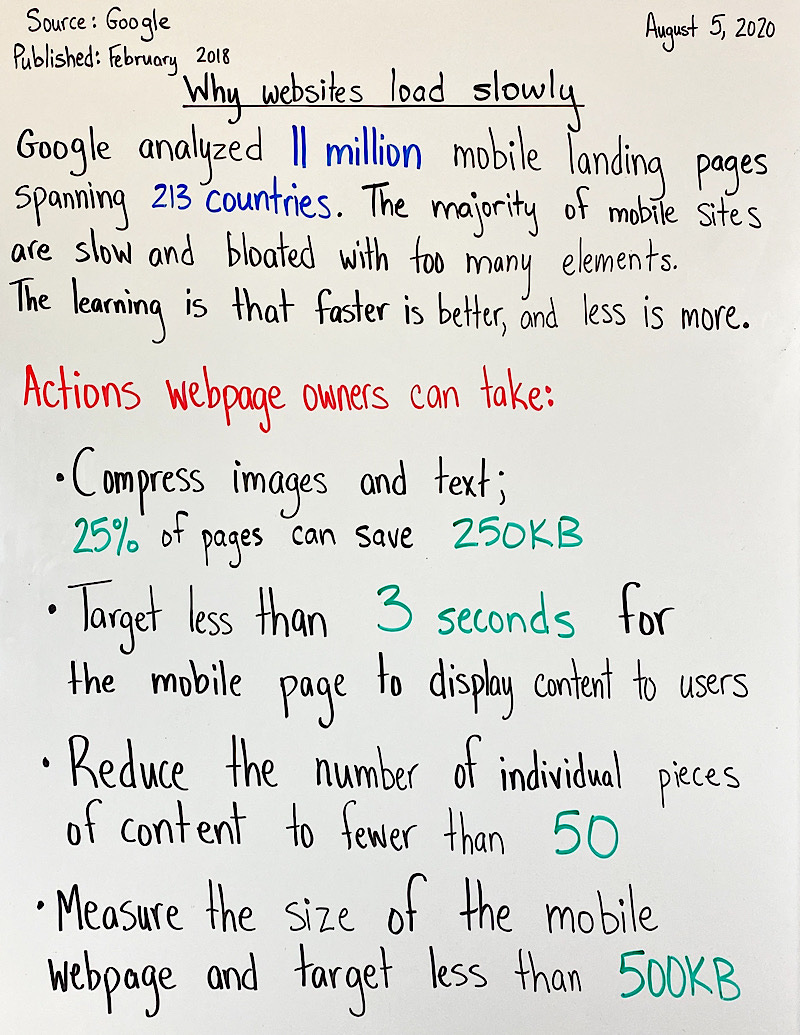 Source: Google
Published: February 2018
Why websites load slowly
Circulated: August 5, 2020
Google analyzed 11 million mobile landing pages spanning 213 countries. The majority of mobile sites are slow and bloated with too many elements. The learning is that faster is better, and less is more.
Actions webpage owners can take:
Compress images and text; 25% of pages could save more than 250KB

Target less than 3 seconds for the mobile page to display content to users

Reduce the number of individual pieces of content to fewer than 50

Measure the size of the mobile webpage and target less than 500KB
Bonus: Google has a tool to test websites speed results. Unfortunately, www.factoftheday1.com got a "poor" rating taking 2.7 seconds to load the mobile page.