Breaking the Email Obsession
Source: Harvard Business Review Published: January 2019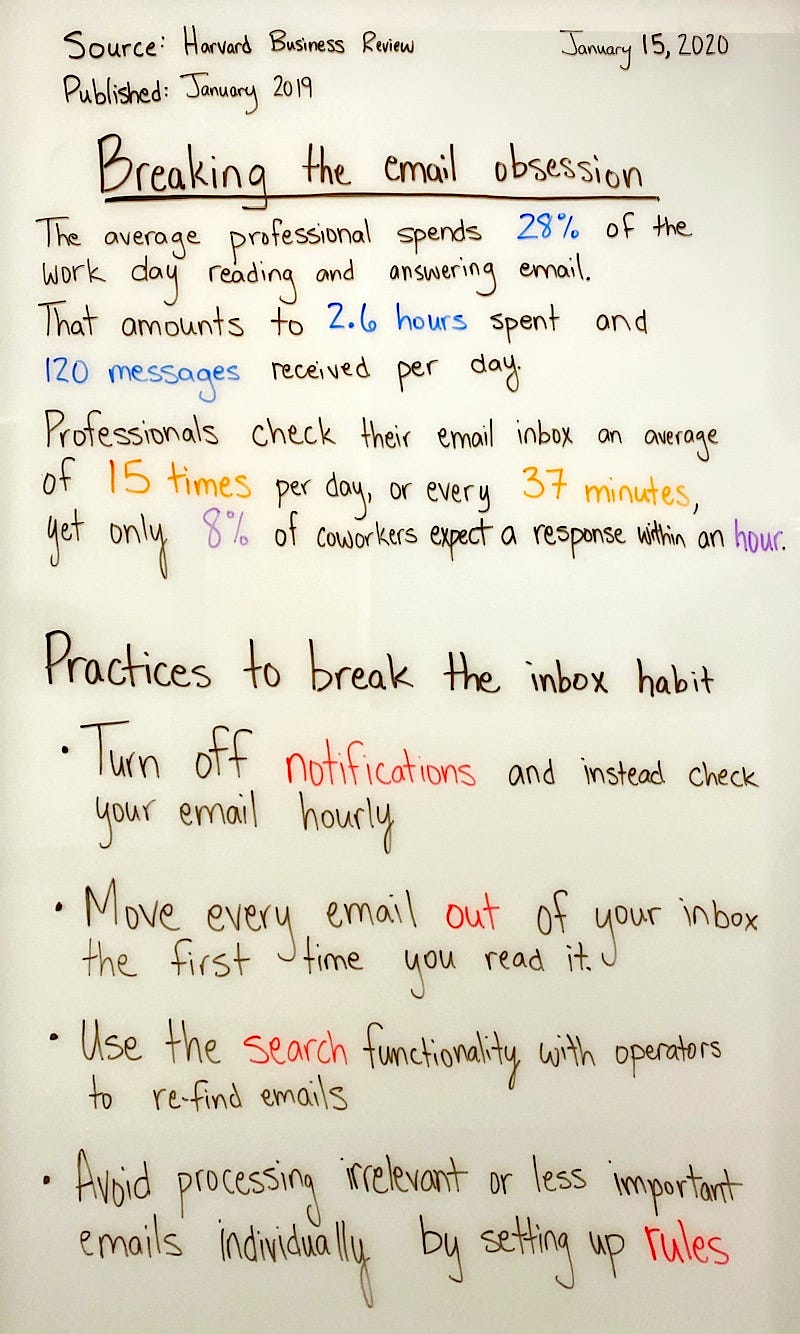 Source: Harvard Business Review
Published: January 2019
Breaking the Email Obsession
Circulated: January 15, 2020
The average professional spends 28% of the work day reading and answering email — that amounts to 2.6 hours spent and 120 messages received per day. Professionals check their email inbox an average of 15 times per day, or every 37 minutes, yet only 8% of coworkers expect a response within an hour.
Practices to break the inbox habit:
Turn off notifications and instead check your email hourly.

Move every email out of your inbox the first time you read it.

Use the search functionality with search operators to re-find emails.

Avoid processing irrelevant or less important emails individually by setting up rules.