Building a Personal Brand
Source: Viva La Brand (Marketing Strategy) Published: May 2018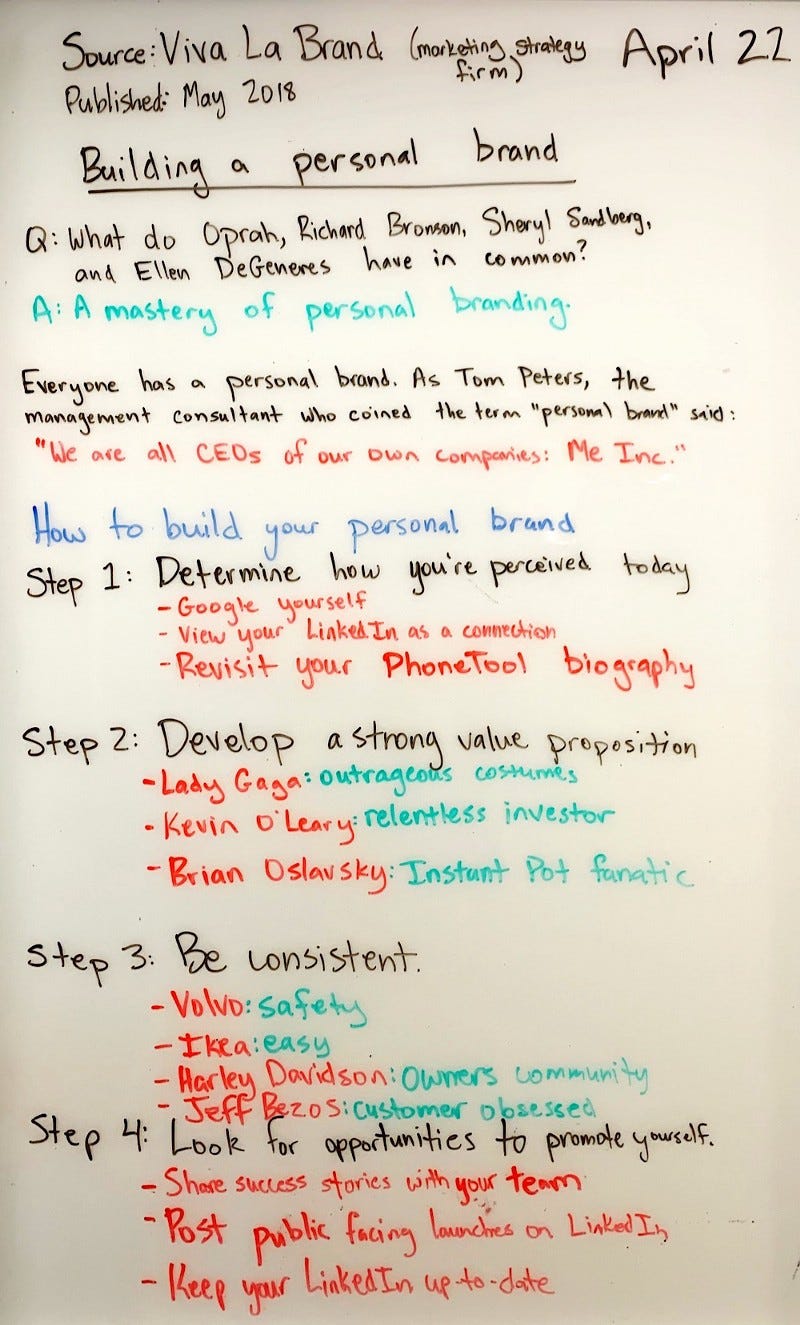 Source: Viva La Brand (Marketing Strategy)
Published: May 2018
Building a Personal Brand
Circulated: April 22, 2019
Q: What do Oprah, Richard Branson, Sheryl Sandburg and Ellen DeGeneres have in common?
A: A mastery of personal branding.
Everyone has a personal brand. As Tom Peters, management consultant who coined "Personal Brand": "We are CEOs of our own companies: Me Inc."
Step #1: Determine how you're perceived today (e.g., Google yourself, view your LinkedIn as a connection does, learn from employee feedback opportunities, revise your PhoneTool biography).
Step #2: Develop a strong value proposition. (e.g., Lady Gaga: outrageous costumes, Kevin O'Leary: relentless investor, Brian Olsavsky: Instant pot fanatic).
Step #3: Be consistent. (e.g., Volvo: safety, Ikea: easy, Harley Davidson: owners community, Jeff Bezos: customer obsessed).
Step #4: Look for opportunities to promote yourself. (e.g., share success stories with your team, post public-facing launches on LinkedIn, keep your LinkedIn profile up-to-date).