China's Obsession with Short Videos (Think 10 second clips)
Source: TechCrunch Published: November 2018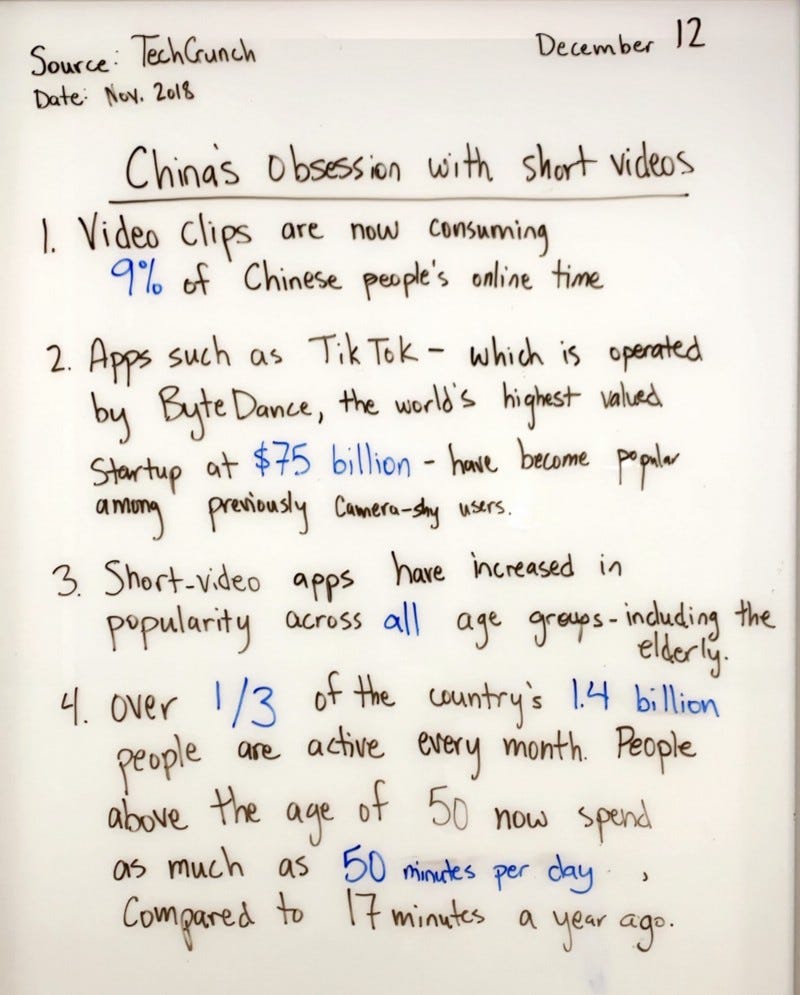 Source: TechCrunch
Published: November 2018
China's Obsession with Short Videos
Circulated: December 12, 2018
Video clips like TikTok's are now consuming nearly 9% of Chinese people's time online, a 5.2% jump from 2017, according to app analytics firm QuestMobile.

Apps such as TikTok — which is operated by ByteDance, the world's highest valued startup at $75 billion — have become popular among previously camera-shy users.

Initially geared towards Chinese youth, short-video apps have increased in popularity across all age groups — including the elderly.

Over a third of the country's 1.4 billion people are active on these apps every month. People above the age of 50 now spend as much as 50 minutes on them every day, compared to only 17 minutes a year ago.