Electronic Commerce Catapults with Powerful New Features (from 1997)
Source: Amazon Press Release Published: September 1997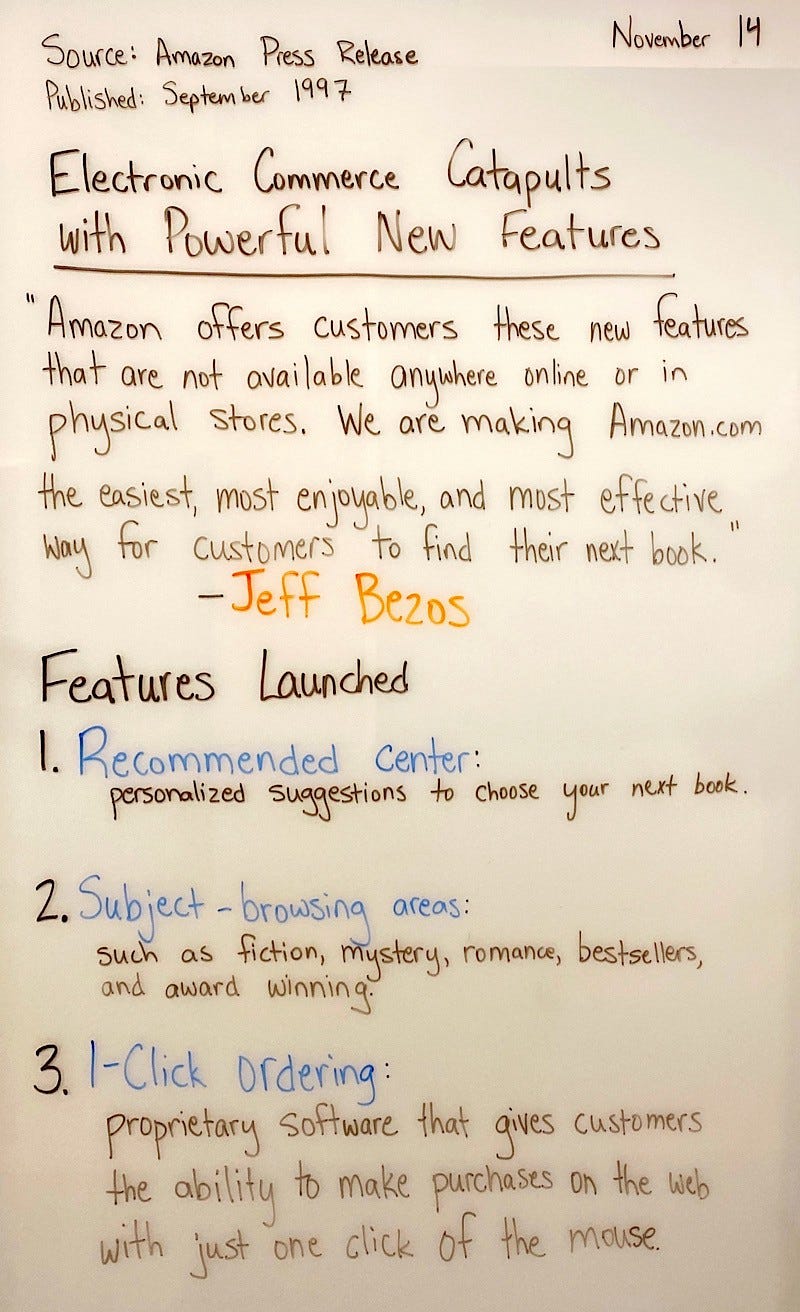 Source: Amazon Press Release
Published: September 1997
Electronic Commerce Catapults with Powerful New Features
Circulated: November 14, 2019
"Amazon offers customers these new features that are not available anywhere online or in physical stores," said Jeff Bezos. "We are makingAmazon.com the easiest, most enjoyable, and most effective way for customers to find their next book."
Features launched:
Recommendation center: personalized suggestions to choose your next book.

Subject-browsing areas: such as fiction, mystery, romance, bestsellers, and award winning.

1-Click Ordering: Proprietary software that gives customers the ability to make purchases on the Web with just one click of the mouse, eliminating the need for customers to fill out order information every time they return to the site.