Fears and Favorites of Amazon Sellers
Source: quoted from Amazon Seller Meetup, Seattle Published: December 2018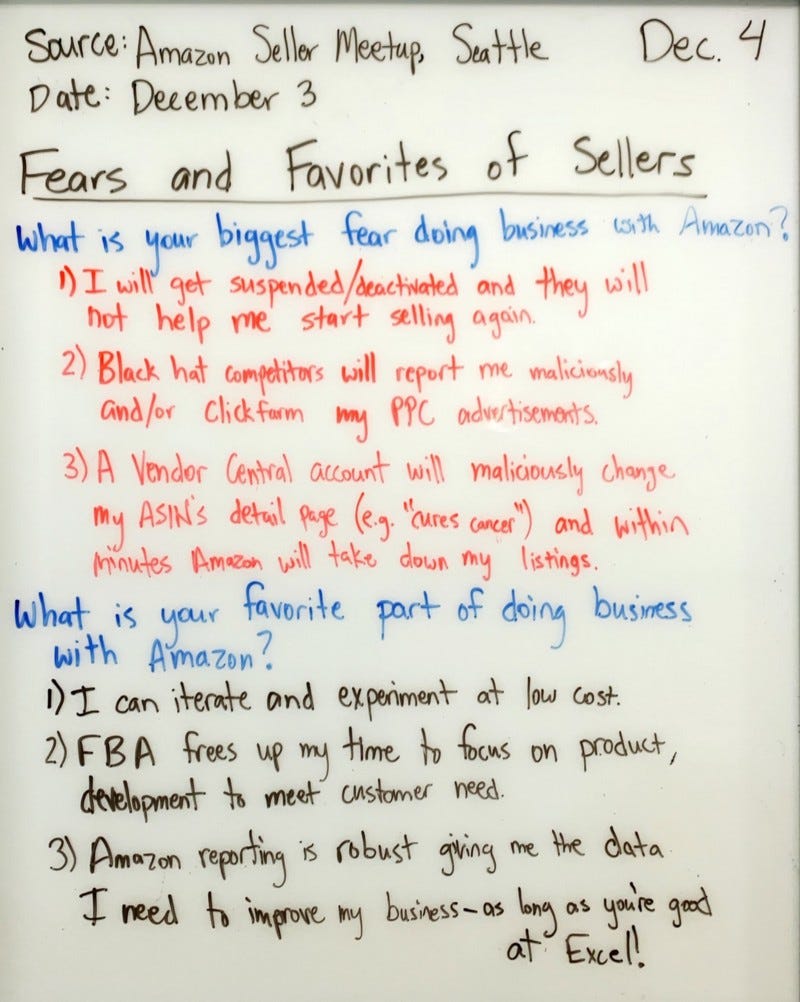 Source: Quoted from Amazon Seller Meetup, Seattle
Published: December 2018
Fears and Favorites of Amazon Sellers
Circulated: December 4, 2018
What is your biggest fear doing business with Amazon?
I will get suspended and then not get help to start selling again.

Black hat competitors will report me maliciously and/or click farm my advertisements burning through my budget for PPC.

A Vendor Central account will maliciously change my ASIN detail page (e.g. "cures cancer") and Amazon's system within minutes will take down my products. I won't be able to get them back up quickly.
What is your favorite part of doing business with Amazon?
I can iterate quickly and experiment at low cost.

FBA frees up my time to focus on products that meet a customer need.

Amazon's reporting is robust giving me the data I need to improve my business (as long as you're good with Excel)