Fortnite — The New Social Media
Source: National Research Group Published: June 2019 N = 1,500 consumers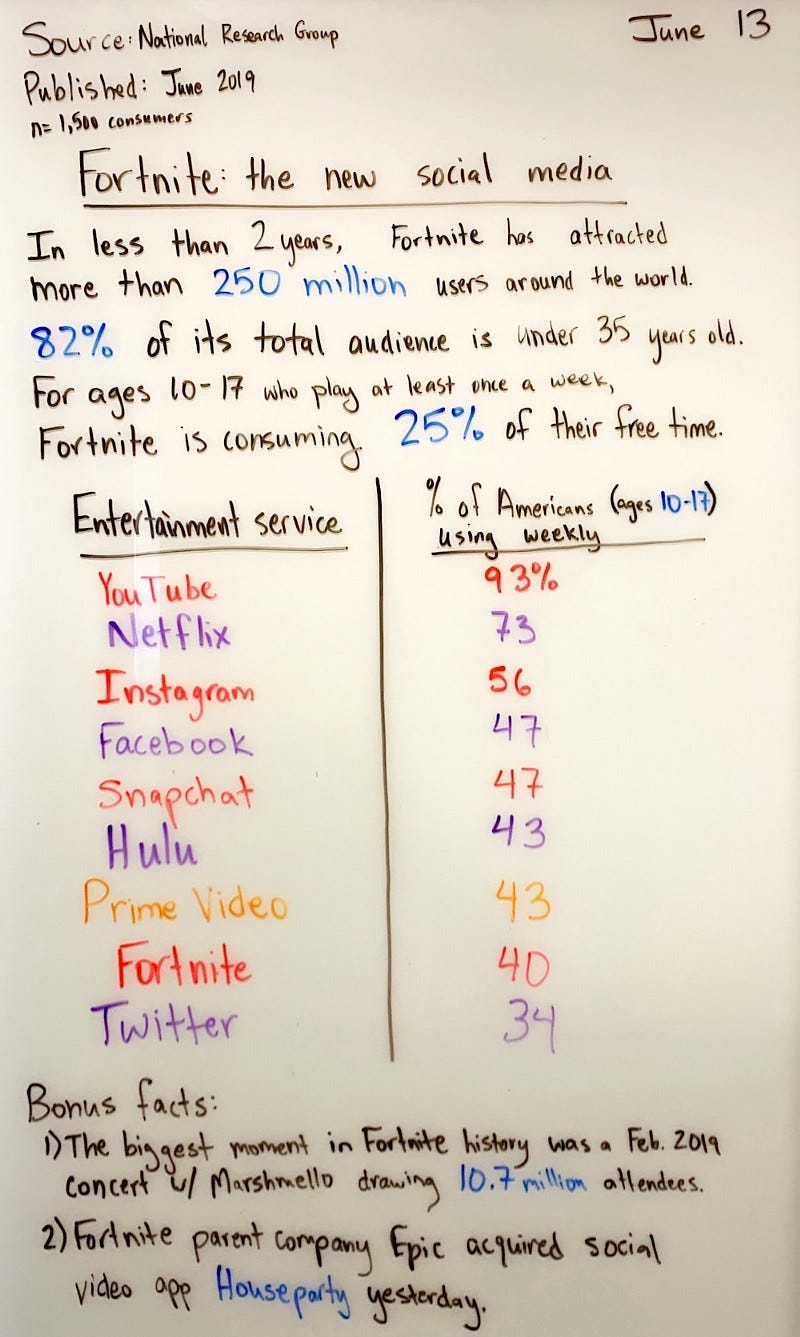 Source: National Research Group
Published: June 2019
N = 1,500 consumers
Fortnite: The New Social Media
Circulated: June 13, 2019
In less than two years, Fortnite has attracted more than 250 million users around the world. 82% of its total audience is under 35 years old. For ages 10–17 who play at least once a week, Fortnite is consuming 25% of their free time.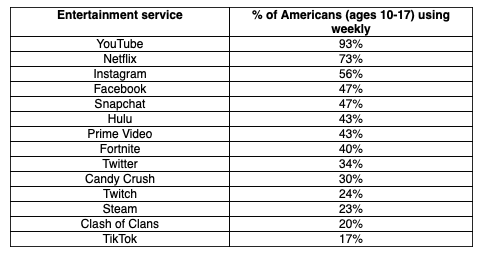 Bonus facts:
The biggest moment in Fortnite's history was in February 2019 when Marshmello hosted a virtual concert with 10.7 million people attending.

Fortnite parent company Epic acquired social video app Houseparty yesterday.