Discover more from Fact of the Day 1
My journey as a startup founder
Over 38,000 subscribers
How to Clear Project Confusion with a RACI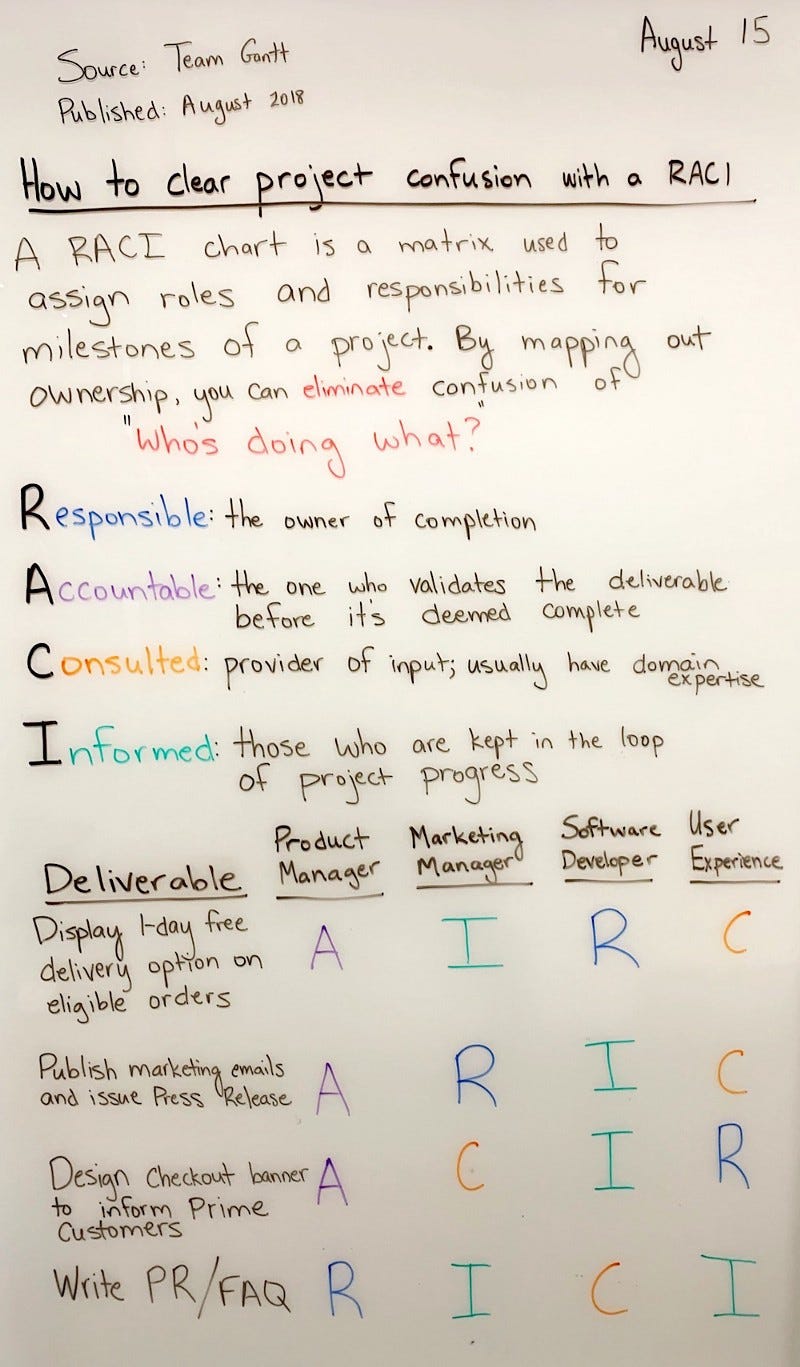 Source: Team Gantt
Published: August 2018
How to Clear Project Confusion with a RACI
Circulated: August 15, 2019
A RACI chart is a matrix used to assign roles and responsibilities for milestones of a project. By mapping out ownership, you can eliminate confusion of "who's doing what?".
Responsible: The team member owning completion.
Accountable: The one who validates the deliverable before it's deemed complete.
Consulted: The people who provide input; usually have domain expertise.
Informed: Those who are kept in the loop of project progress.
Example: Free Prime member 1-day shipping launch.