Joint Enterprise Defense Infrastructure (JEDI) Cloud
Source: Federation of American Scientists Published: April 2019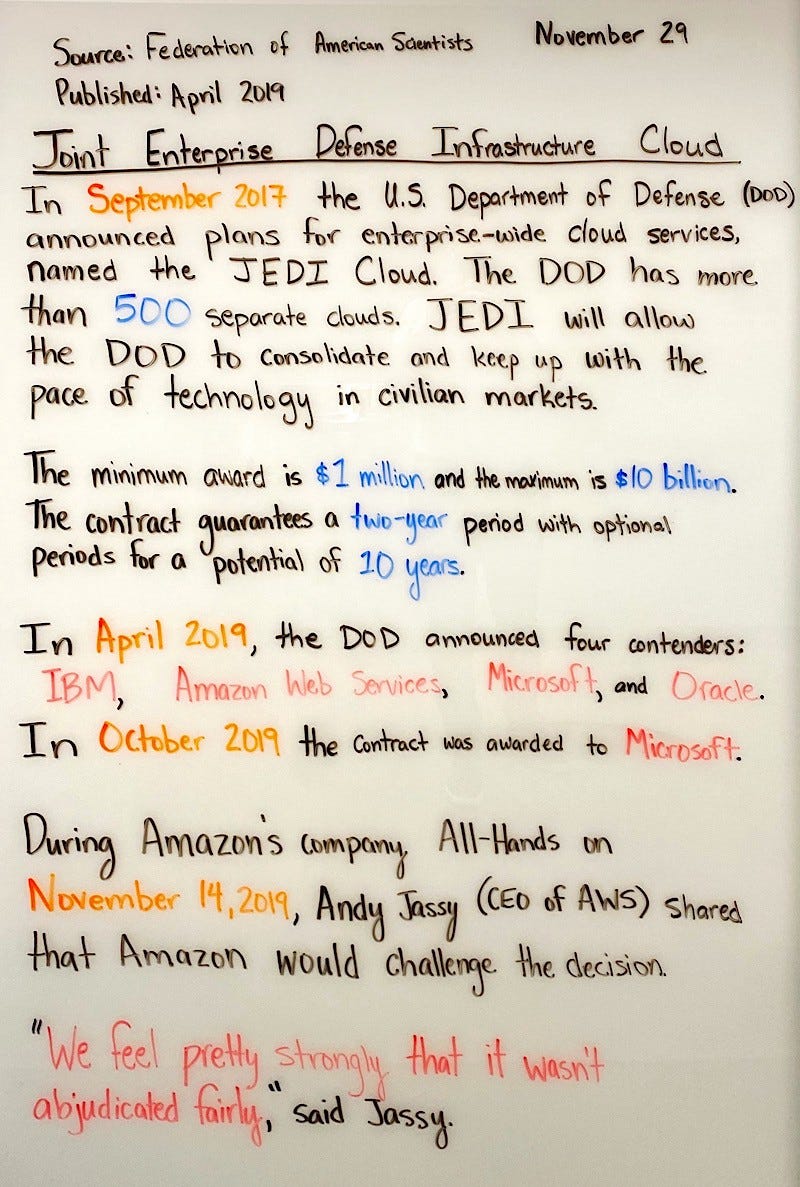 Source: Federation of American Scientists
Published: April 2019
Joint Enterprise Defense Infrastructure (JEDI) Cloud
Circulated: November 29, 2019
In September 2017, the US Department of Defense (DOD) announced plans for enterprise-wide cloud services, named the JEDI Cloud. The DOD has more than 500 separate clouds. JEDI will allow the DOD to consolidate and keep up with the pace of technology in civilian markets.
The minimum award is $1 million and the maximum is $10 billion. The contract guarantees a two-year period with optional periods for a potential of 10 years.
In April 2019, the DOD announced four contenders: IBM, Amazon Web Services, Microsoft, and Oracle. In October 2019 the contract was awarded to Microsoft.
During the company All-Hands on November 14, 2019, Andy Jassy (CEO of AWS) shared that Amazon would challenge the decision. "We feel pretty strongly that it wasn't adjudicated fairly," said Jassy. (Source: Federal Times)