Discover more from Fact of the Day 1
My journey as a startup founder
Over 38,000 subscribers
July 30: Instagram's quick turnaround
How Instagram stays connected to its billions of users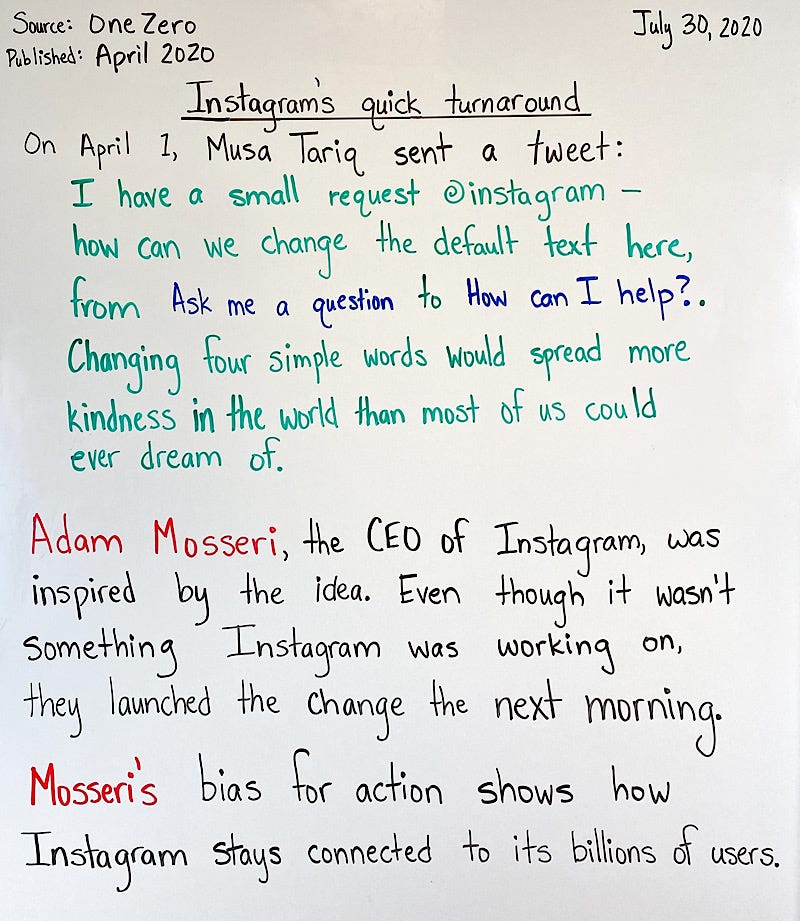 Source: OneZero
Published: April 2020
Instagram's quick turnaround
Circulated: July 30, 2020

‍On April 1, Musa Tariq sent a tweet:

‍"I have a small request @instagram — how can we change the default text here, from "Ask me a question" to "How can I help?". Changing four simple words would spread more kindness in the world than most of us could ever dream of."

‍Adam Mosseri, the CEO of Instagram, was inspired by the idea. Even though it wasn't something Instagram was working on, they launched the change the next morning. Mosseri's bias for action shows how Instagram stays connected to its billions of users.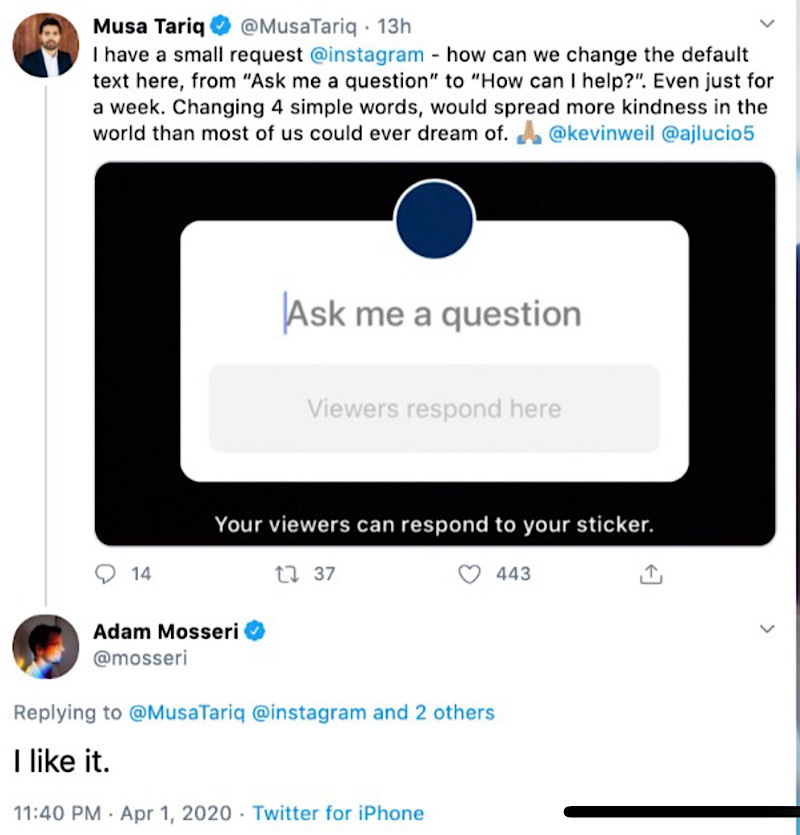 ‍