Discover more from Fact of the Day 1
My journey as a startup founder
Over 38,000 subscribers
Just Do It Award
Source: Washington Post Published: August 2013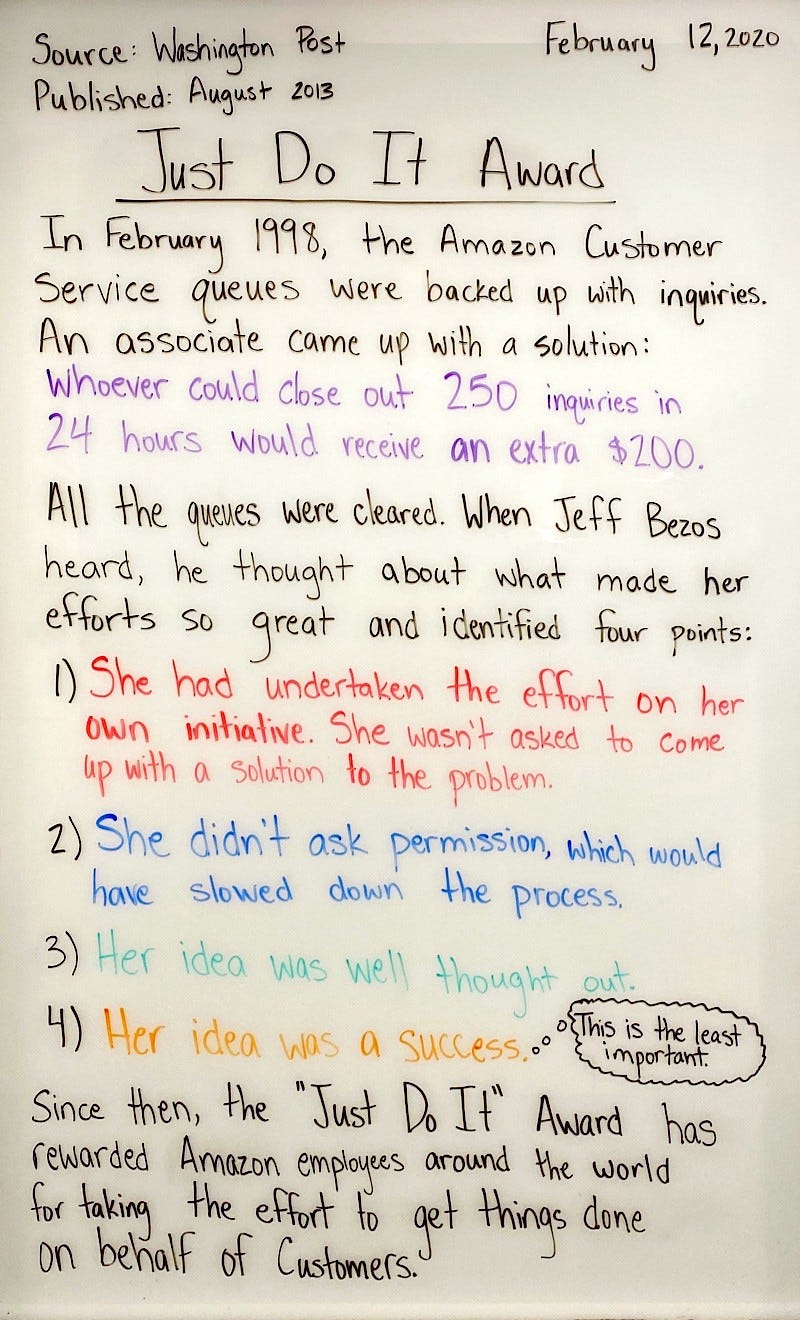 Source: Washington Post
Published: August 2013
Just Do It Award
Circulated: February 12, 2020
In February 1998, the Amazon Customer Service queues were backed up with inquiries. An associate came up with a solution: whoever could close out 250 inquiries in 24 hours would receive an extra $200. All the queues were cleared. When Jeff Bezos heard, he thought about what made her efforts so great and identified four points:
She had undertaken the effort on her own initiative. She wasn't asked to come up with a solution to the problem.

She didn't ask permission, which would have slowed down the process.

Her idea was well thought out.

Her idea was a success. (This is the least important.)
Since then, the "Just Do It" Award has rewarded Amazon employees around the world for taking the effort to get things done on behalf of Customers.