Kids' App Habit Insights
Source: Qustodio Published: May 2020 n = 60,000 families with children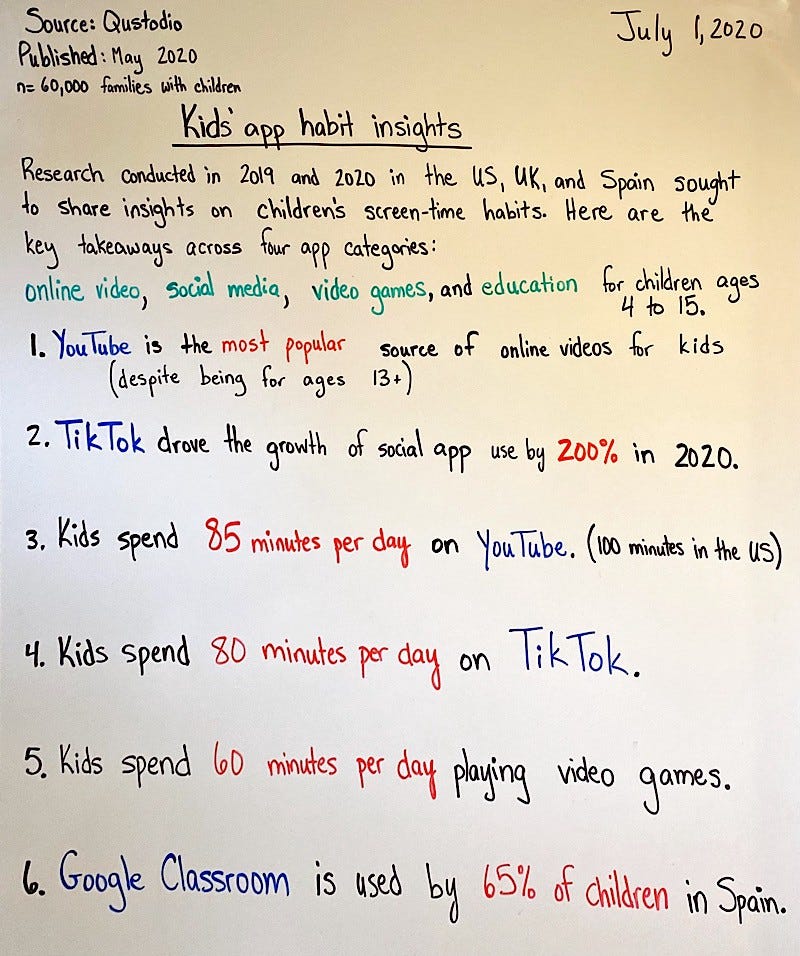 Source: Qustodio
Published: May 2020
n = 60,000 families with children
Kids' App Habit Insights
Circulated: July 1, 2020
Research conducted in 2019 and 2020 in the US, UK, and Spain sought to share insights on children's screen-time habits. Here are the key takeaways across four app categories: online video, social media, video games, and education for children ages 4 to 15.
YouTube is the most popular source of online videos for kids (despite being for ages 13+)

TikTok drove the growth of social app use up by 200% in 2020.

Kids spend 85 minutes per day on YouTube. (100 minutes per day in the US)

Kids spend 80 minutes per day on TikTok.

Kids spend 60 minutes per day playing video games.

Google Classroom is used by 65% of children in Spain.
Bonus: Unfamiliar with TikTok? See today's fact shared via TikTok.