Discover more from Fact of the Day 1
My journey as a startup founder
Over 38,000 subscribers
Meet Scout
Source: Day 1 Blog Published: January 2019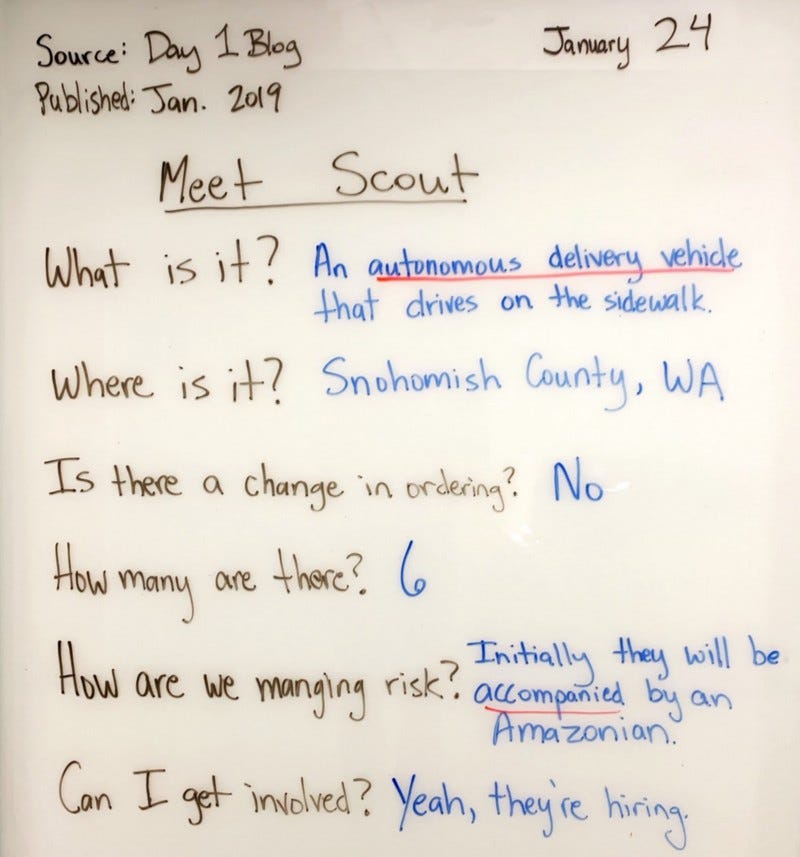 Source: Day 1 Blog
Published: January 2019
Meet Scout
Circulated: January 24, 2019
What is it? An autonomous delivery vehicle that drives on the sidewalk.

Where is it being launched? Snohomish County

Is there a process change ordering? No

How many are there? 6

How are we managing risk? Initially, they will be accompanied by an Amazonian.

Can I get involved? Yeah, they're hiring.