Meet the AWS Snow Family
Source: AWS Published: October 2019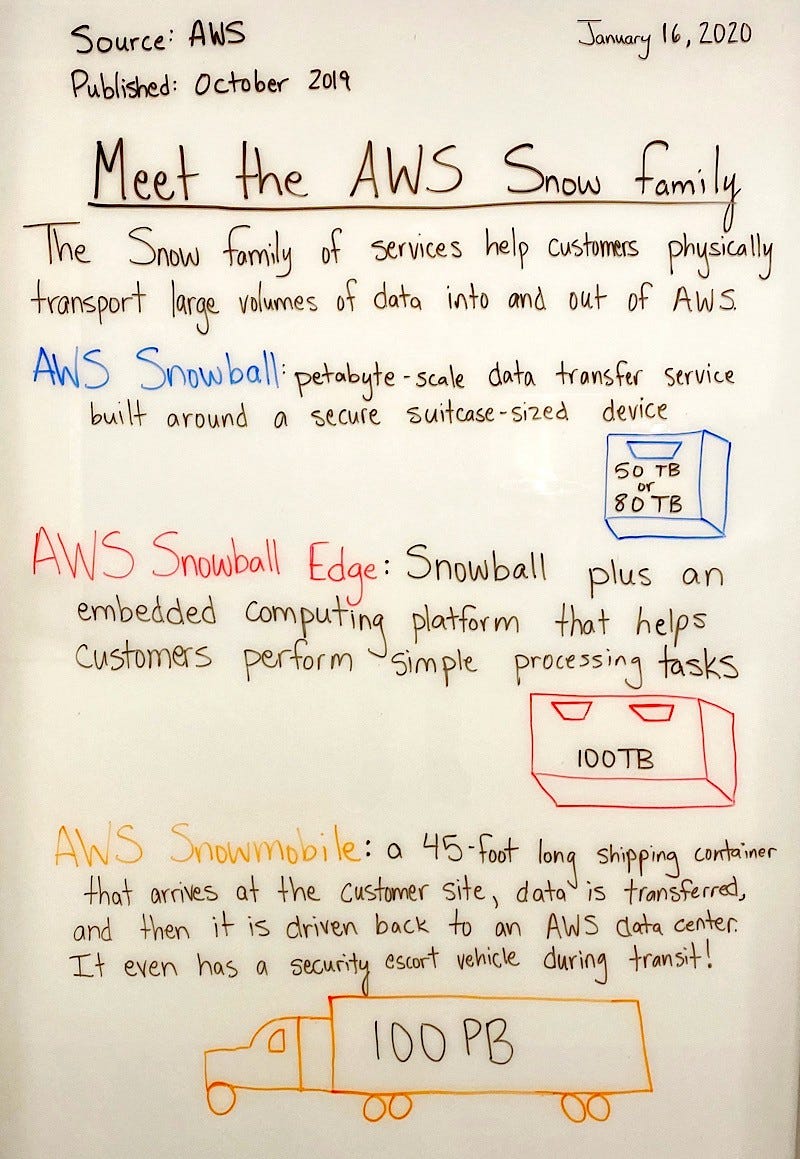 Source: AWS
Published: October 2019
Meet the AWS Snow Family
Circulated: January 16, 2020
The Snow family of services help customers physically transport large volumes of data into and out of AWS.
AWS Snowball: petabyte-scale data transfer service built around a secure suitcase-sized device (50TB or 80TB).

AWS Snowball Edge: Snowball plus an embedded computing platform that helps customers perform simple processing tasks (100TB).

AWS Snowmobile: a 45-foot long shipping container that arrives at the customer site, data is transferred, and then it is driven back to an AWS data center. It even has an escort security vehicle during transit! (100PB, equivalent to 1,250 AWS Snowball devices)
When would these be used?
When Hurricane Dorian, a Category 5 storm, struck on September 1, 2019, it set the record for worst natural disaster to strike the Bahamas. The AWS Disaster Response Program rapidly deployed AWS Snowball Edge devices to help process high-resolution imagery of the most damaged areas. The Snowball Edge devices made mission critical data available to humanitarian decision-makers.