Norway's Carbon Capture
Norway is on track to become the world's top destination for carbon capture infrastructure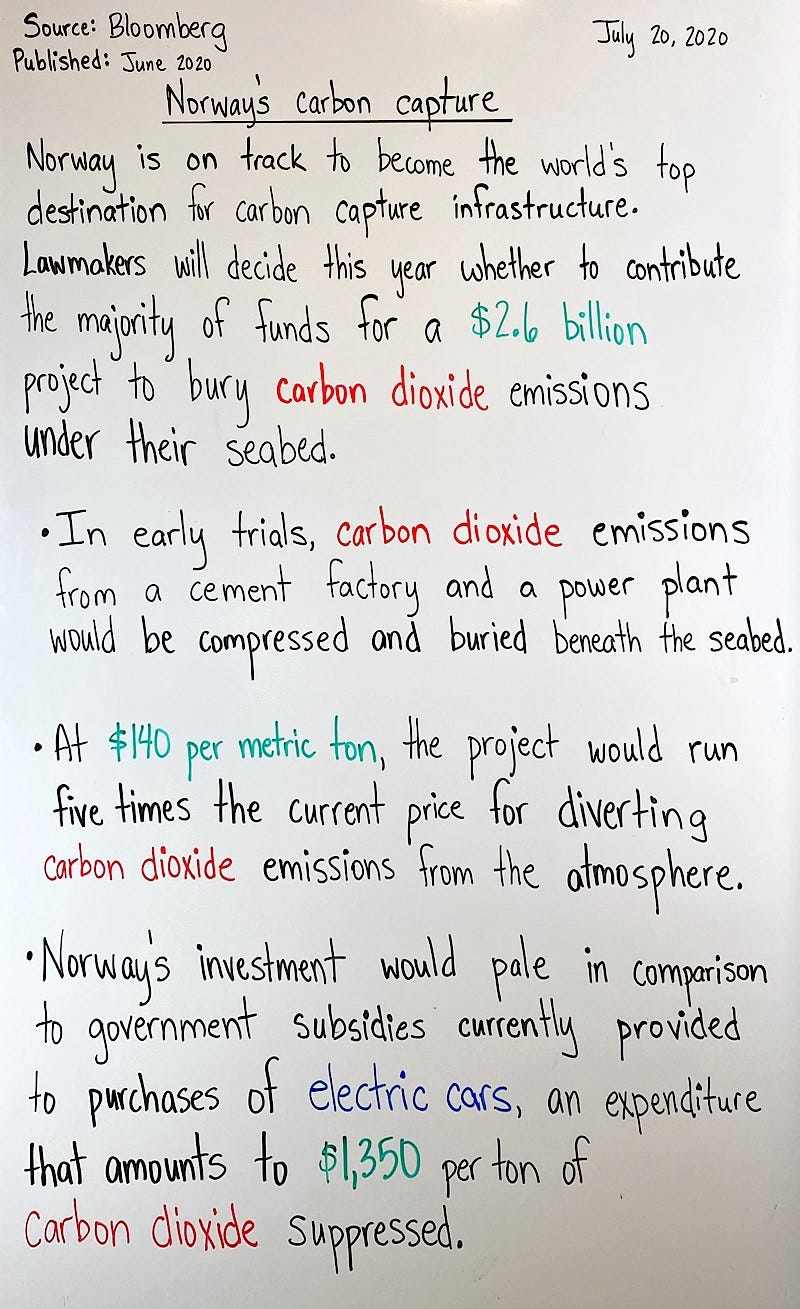 Source: Bloomberg
Published: June 2020
Norway's Carbon Capture
Circulated: July 20, 2020
Norway is on track to become the world's top destination for carbon capture infrastructure. Lawmakers will decide this year whether to contribute the majority of funds for a $2.6 billion project to bury carbon dioxide emissions under their seabed.
In early trials, carbon dioxide emissions from a cement factory and a power plant would be compressed and buried beneath the seabed.

At $140 per metric ton, the project would run five times the current price for diverting carbon dioxide emissions from the atmosphere.

Norway's investment would pale in comparison to government subsidies currently provided to purchasers of electric cars, an expenditure that amounts to $1,350 per ton of carbon dioxide suppressed.
Bonus: an illustration of the carbon capture process.