Discover more from Fact of the Day 1
My journey as a startup founder
Over 38,000 subscribers
October 7: The Age of Voting
Here's how old you have to be to vote in elections around the world.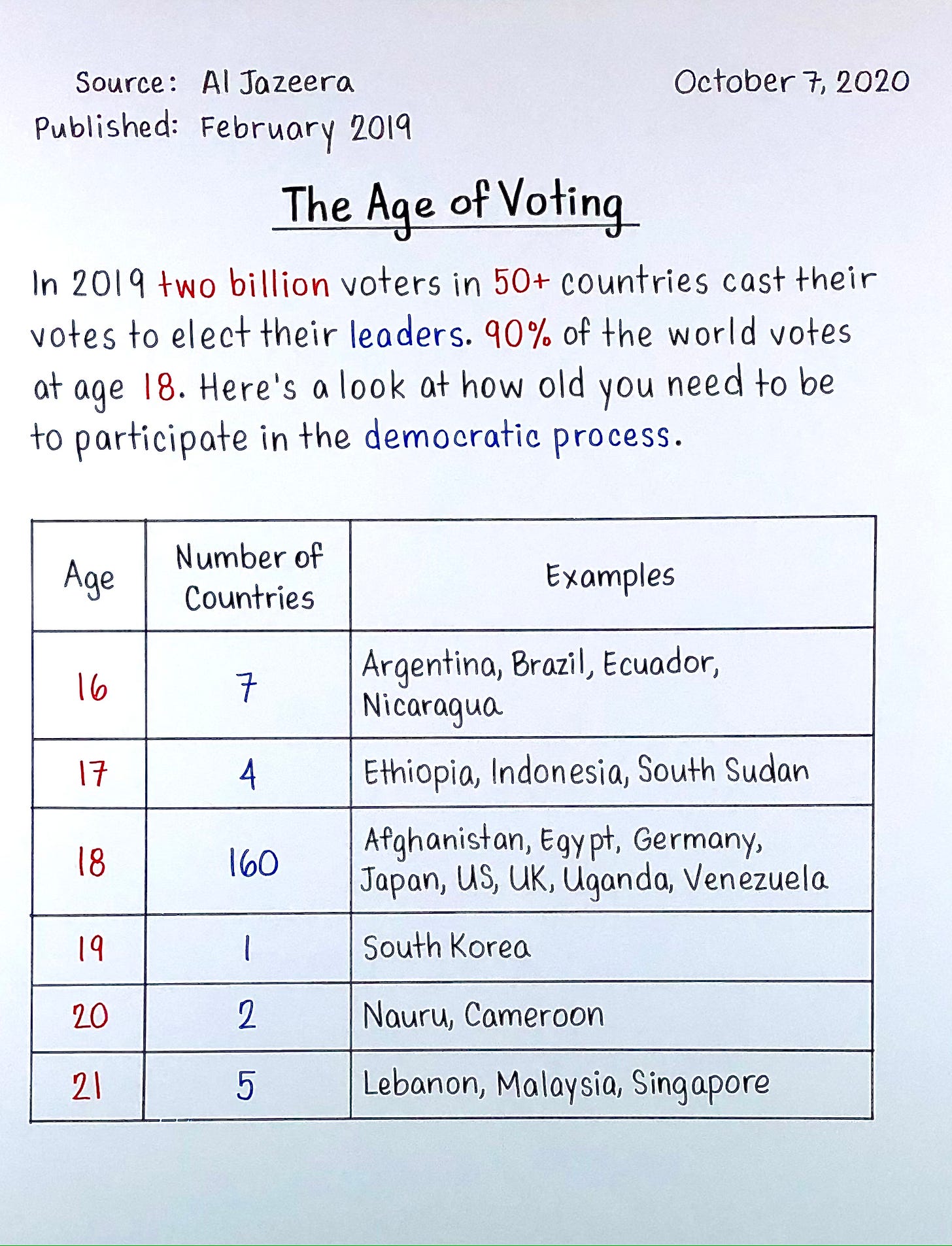 Source: Al Jazeera
Published: February 2019
The Age of Voting
In 2019 two billion voters in 50+ countries cast their votes to elect their leaders. 90% of the world votes at age 18. Here's a look at how old you need to be to participate in the democratic process.

Bonus: An alphabetical list of voting ages in the various countries of the world.
------------
Did you appreciate the fact today?