Discover more from Fact of the Day 1
My journey as a startup founder
Over 38,000 subscribers
Podcasting and Audiobook Stats (Think Audible & Amazon Music)
Source: Edison Research Published: March 2019 n = 1,500 telephone interview respondents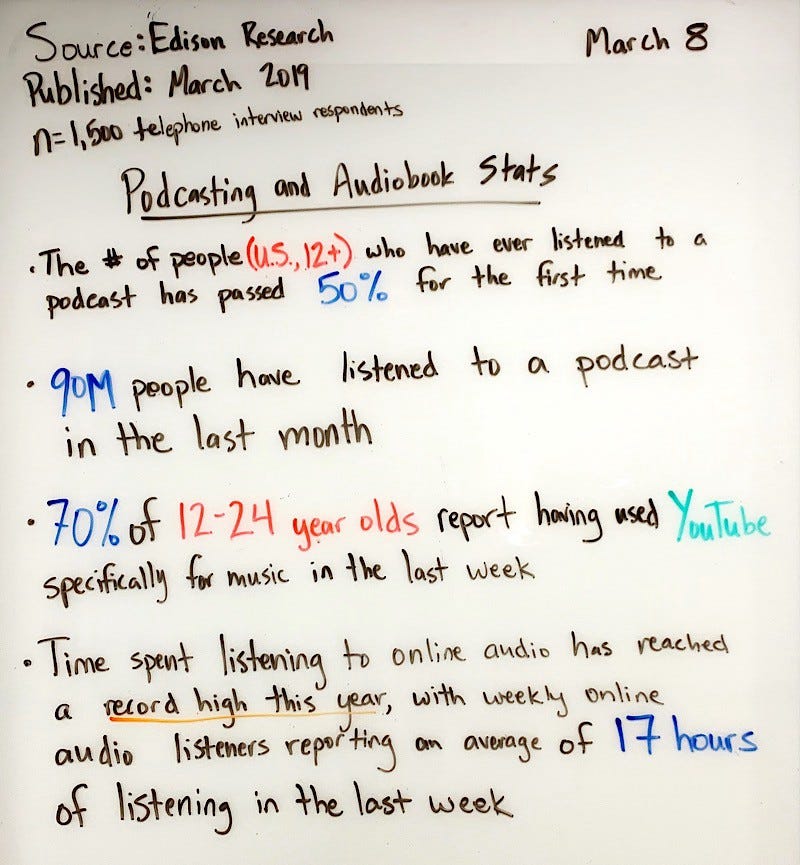 Source: Edison Research
Published: March 2019
n = 1,500 telephone interview respondents
Podcasting and Audiobooks Stats
Circulated: March 8, 2019
The total number of people (US, 12+ year olds) who have ever listened to a podcast passed 50% for the first time.

90M people reported having listened to a podcast in the last month.

70% of 12–24 year olds reports having used YouTube specifically for music in last week.

Time spent listening to online audio has reached a record high this year, with weekly online audio listeners reporting an average of nearly 17 hours of listening in the last week.