Prime Day Extends Beyond Amazon
Source: Bazaarvoice Published: June 2019 N = 1,000 U.S. consumers who plan to shop 'Black Friday in July' deals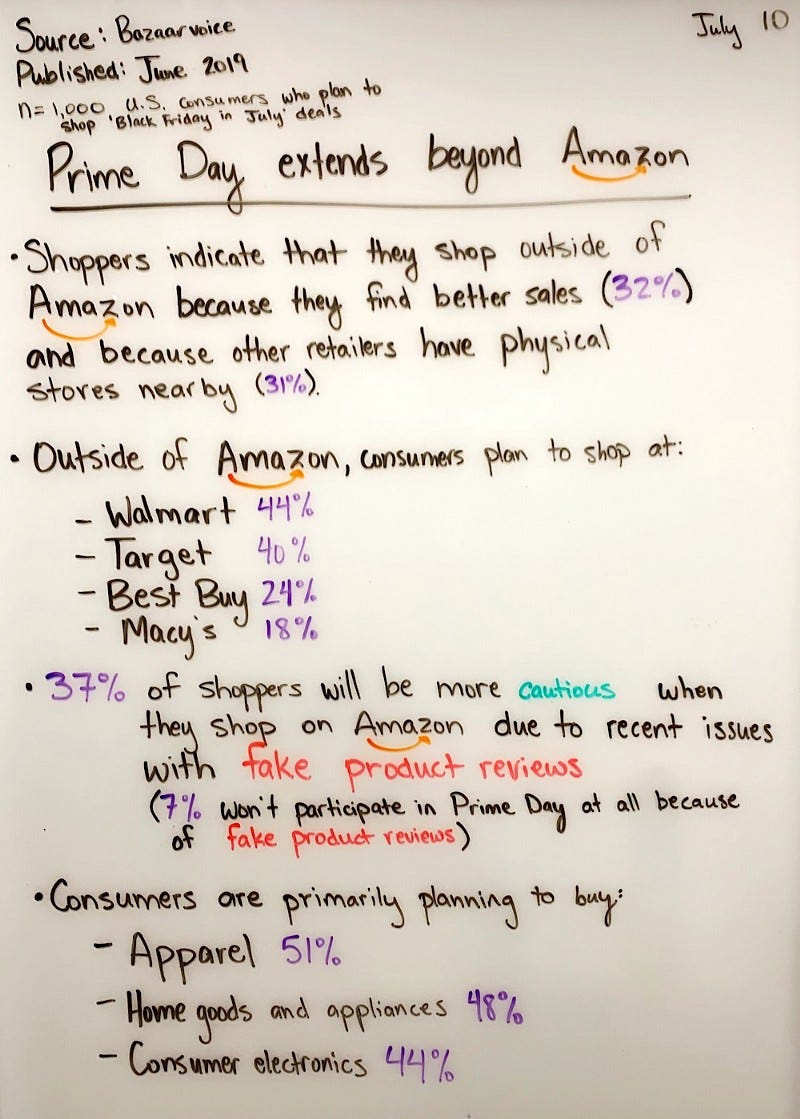 Source: Bazaarvoice
Published: June 2019
N = 1,000 U.S. consumers who plan to shop 'Black Friday in July' deals
Prime Day Extends Beyond Amazon
Circulated: July 10, 2019
Shoppers indicate that they shop outside of Amazon because they find better sales (32%) and because other retailers have physical stores nearby (31%).

Outside of Amazon, consumers plan to shop at:
- Walmart 44%
- Target 40%
- Best Buy 24%
- Macy's 18%

Amazon's recent issues with fake product reviews will impact their participation in Prime Day shopping; 37% will be more cautious when they shop at Amazon, and 7% won't participate in Prime Day at all.

Consumers are primarily planning to buy apparel (51%), home goods and appliances (48%), and consumer electronics (44%).