Project Zero to Drive Counterfeits on Amazon to Zero
Source: Dharmesh Mehta Published: February 2019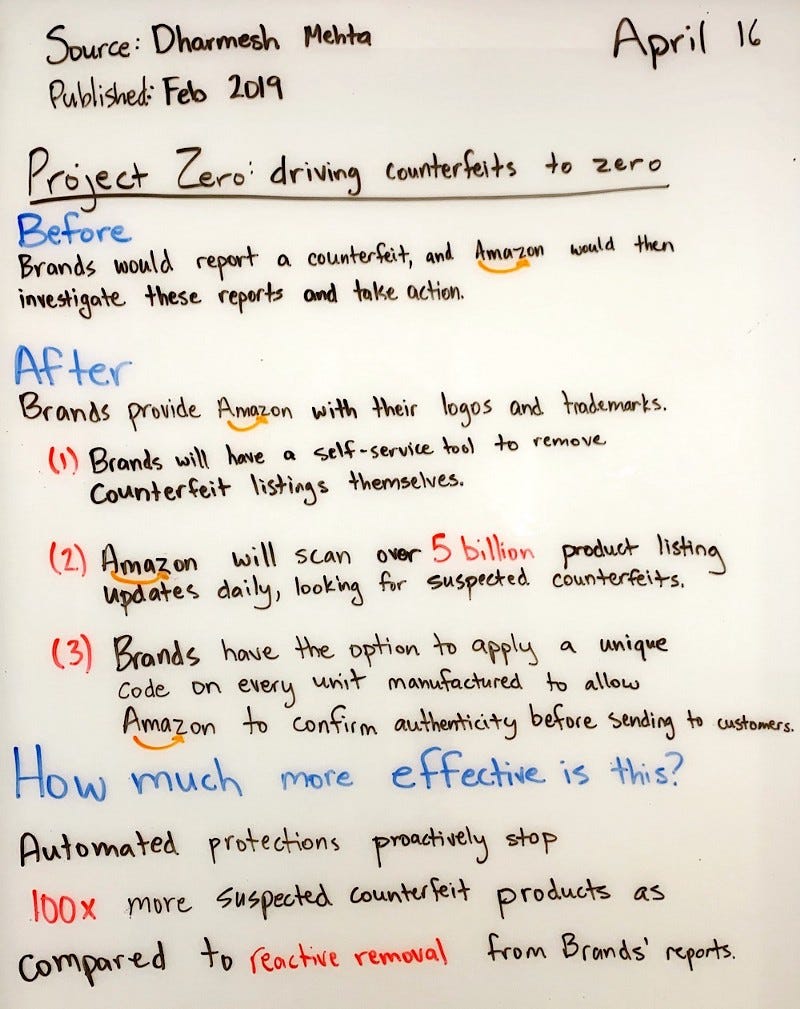 Source: Dharmesh Mehta
Published: February 2019
Project Zero: Driving Counterfeits to Zero
Circulated: April 16, 2019
Before
Brands would report a counterfeit, and Amazon would then investigate these reports and take action.
After
Brands provide Amazon with their logos and trademarks.
Brands will have the ability to remove counterfeit listings themselves with a self-service tool.

Amazon will scan over 5 billion product listing updates every day, looking for suspected counterfeits.

Brands apply a unique code on every unit manufactured to allow for Amazon to confirm authenticity before sending to customers.
How much more effective is this?
Automated protections proactively stop 100x more suspected counterfeit products as compared to what we reactively remove based on brands reporting.