Scaling Workloads To Save Lives
Source: All Things Distributed Published: April 2020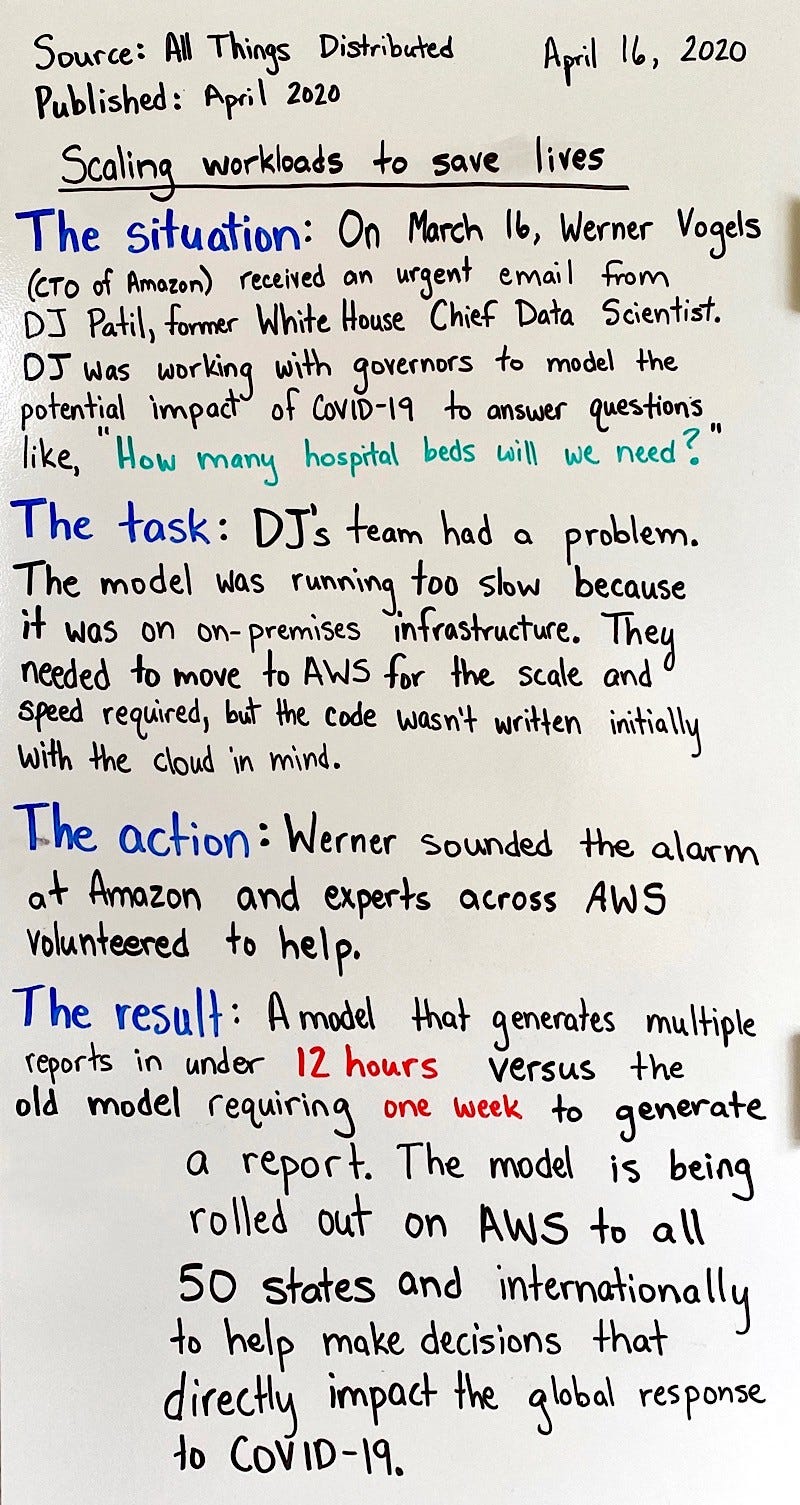 Source: All Things Distributed
Published: April 2020
Scaling Workloads To Save Lives
Circulated: April 16, 2020
The situation: On March 16, Werner Vogels (CTO of Amazon) received an urgent email from DJ Patil, former White House Chief Data Scientist. DJ was working with governors to model the potential impact of COVID-19 to answer questions like, "How many hospital beds will we need?"
The task: DJ's team's had a problem. The model was running too slow because it was on on-premises infrastructure. They needed to move to AWS for the scale and speed required, but the code wasn't written initially with the cloud in mind.
The action: Werner sounded the alarm at Amazon and experts across AWS volunteered to help.
The result: A model that generates multiple reports in under 12 hours versus the old model requiring one week to generate a report. The model is being rolled out on AWS to all 50 states and internationally to help make decisions that directly impact the global response to COVID-19.