September 2: I've Seen Small Things Get Big
Remember that every great idea once started out small.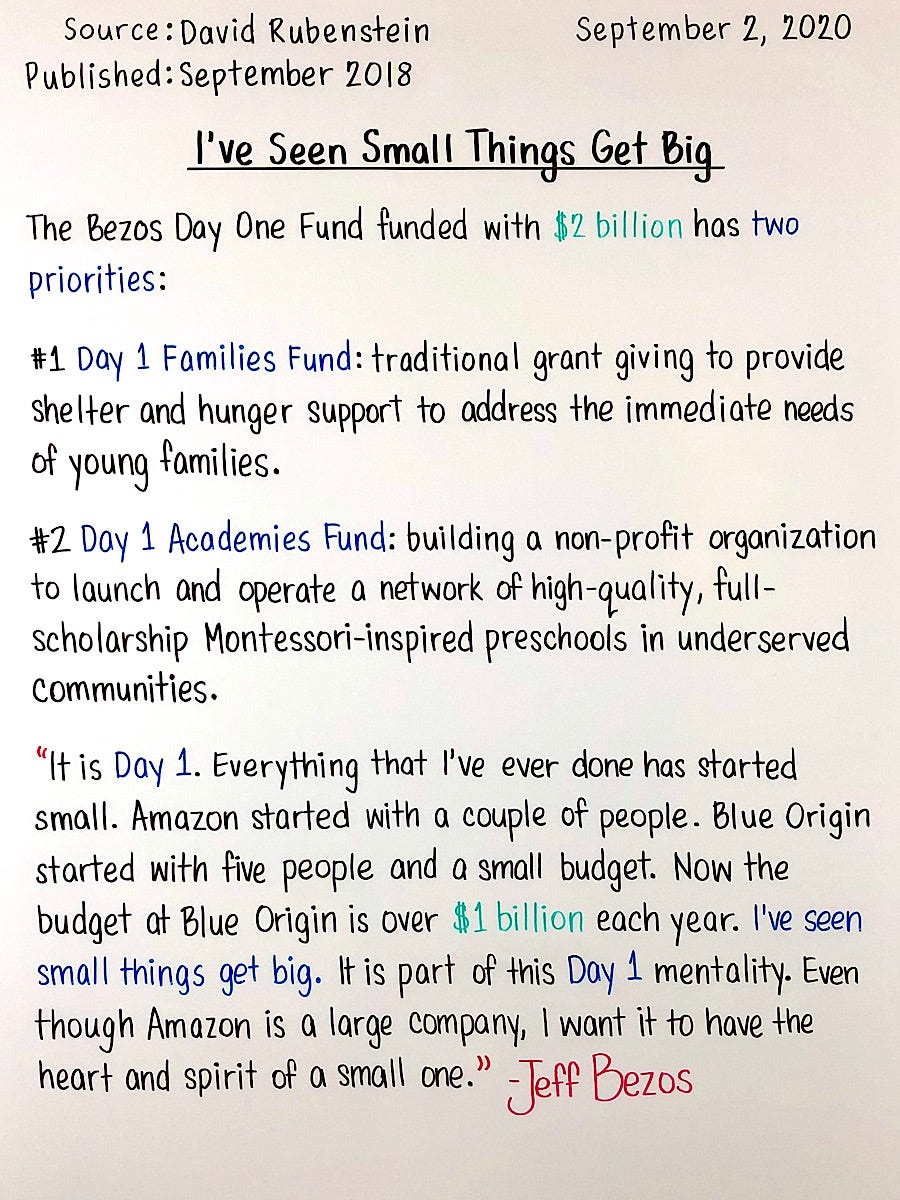 Source: David Rubenstein
Published: September 2018
I've Seen Small Things Get Big
The Bezos Day One Fund funded with $2 billion has two priorities:
(1) Day 1 Families Fund: traditional grant giving to provide shelter and hunger support to address the immediate needs of young families.
(2) Day 1 Academies Fund: building a non-profit organization to launch and operate a network of high-quality, full-scholarship Montessori-inspired preschools in underserved communities.
"It is Day 1. Everything that I've ever done has started small. Amazon started with a couple of people. Blue Origin started with five people and a small budget. Now the budget at Blue Origin is over $1 billion each year. I've seen small things get big. It is part of this Day 1 mentality. Even though Amazon is a large company, I want it to have the heart and spirit of a small one." — Jeff Bezos
------------
Did you appreciate the fact today?