September 21: State of Work
A few key factors that negatively affect employee productivity and success.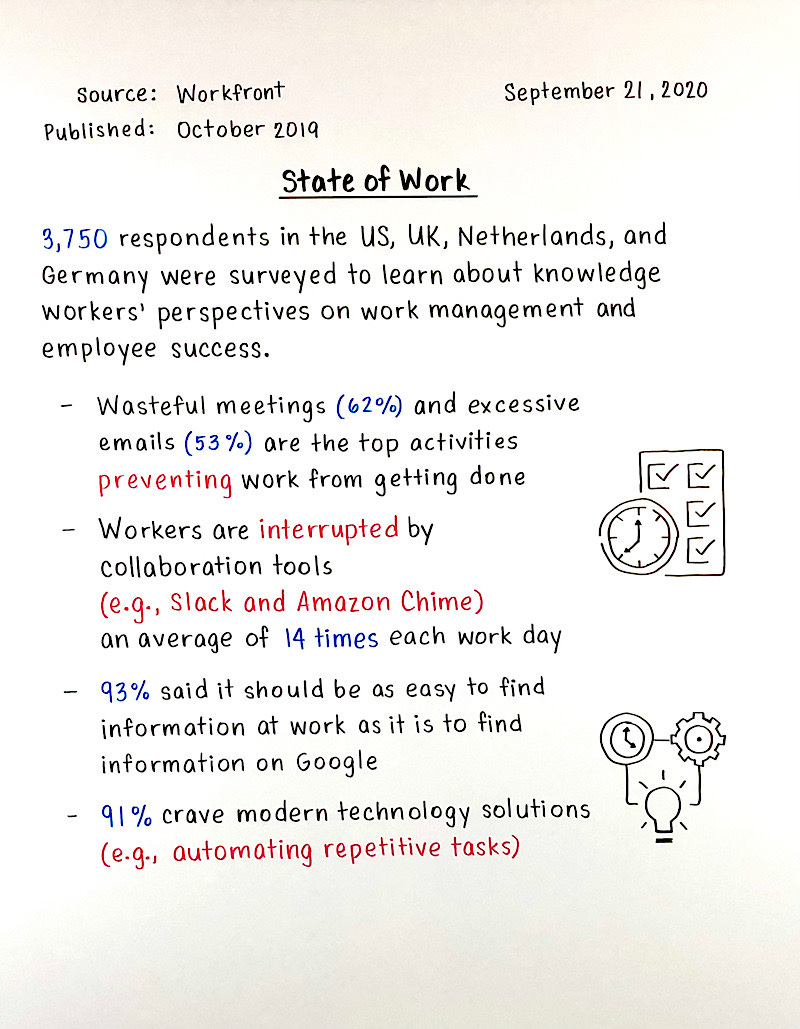 Source: Workfront
Published: October 2019
State of Work
3,750 respondents in the US, UK, Netherlands, and Germany were surveyed to learn about knowledge workers' perspectives on work management and employee success.
Wasteful meetings (62%) and excessive emails (53%) are the top activities preventing work from getting done

Workers are interrupted by collaboration tools (e.g., Slack and Amazon Chime) an average of 14 times each work day

93% said it should be as easy to find information at work as it is to find information on Google

91% crave modern technology solutions (e.g., automating repetitive tasks)
------------
Did you appreciate the fact today?