Discover more from Fact of the Day 1
My journey as a startup founder
Over 38,000 subscribers
September 29: Internet Access in the US
Households in Washington state have the highest percentage of home internet access, while residents in New Mexico are less likely to have home internet.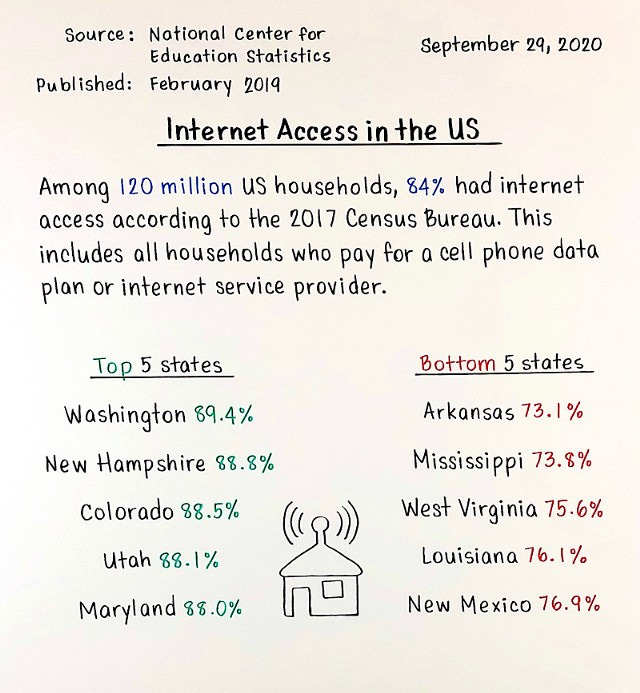 Source: National Center for Education Statistics
Published: February 2019
Internet Access in the US
Among 120 million US households, 84% had internet access, according to the 2017 Census Bureau. This includes all households who pay for a cell phone data plan or internet service provider.
Top 5 states
Washington: 89.4%
New Hampshire: 88.8%
Colorado: 88.5%
Utah: 88.1%
Maryland: 88.0%
Bottom 5 states
Arkansas: 73.1%
Mississippi: 73.8%
West Virginia: 75.6%
Louisiana: 76.1%
New Mexico: 76.9%
------------
Did you appreciate the fact today?