Discover more from Fact of the Day 1
My journey as a startup founder
Over 38,000 subscribers
Svalbard Global Seed Vault
Source: Crop Trust Published: December 2016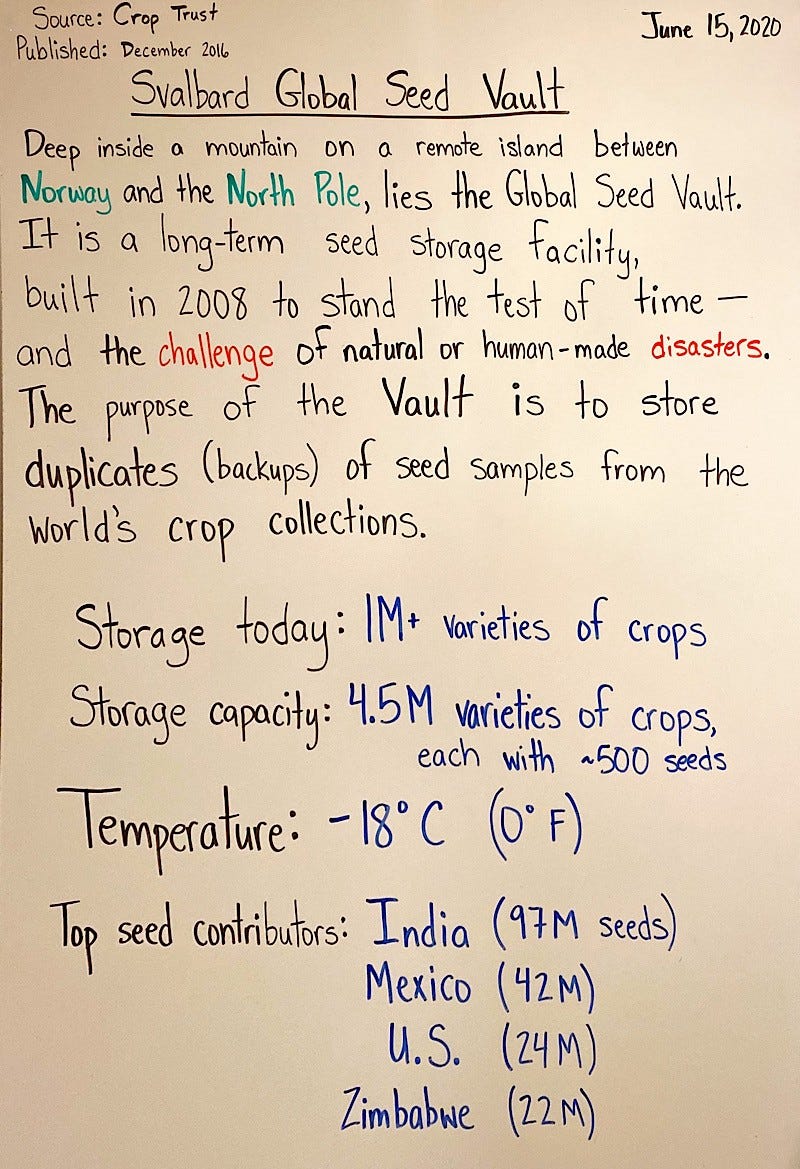 Source: Crop Trust
Published: December 2016
Svalbard Global Seed Vault
Circulated: June 15, 2020
Deep inside a mountain on a remote island, between Norway and the North Pole, lies the Global Seed Vault. It is a long-term seed storage facility, built in 2008 to stand the test of time — and the challenge of natural or human-made disasters. The purpose of the Vault is to store duplicates (backups) of seed samples from the world's crop collections.
Storage today: 1M+ varieties of crops
Storage capacity: 4.5M varieties of crops, each with ~500 seeds
Temperature: -18ºC (0ºF)
Top seed contributors: India (97M), Mexico (42M), U.S. (24M), Zimbabwe (22M)
Bonus:
Want to see what it looks like inside? Take a 360 tour of the Vault.
A withdrawal was made in 2015 to regenerate plants in Lebanon and Morocco.