Thanksgiving Trends in Retail
Source: Salesforce Published: November 2018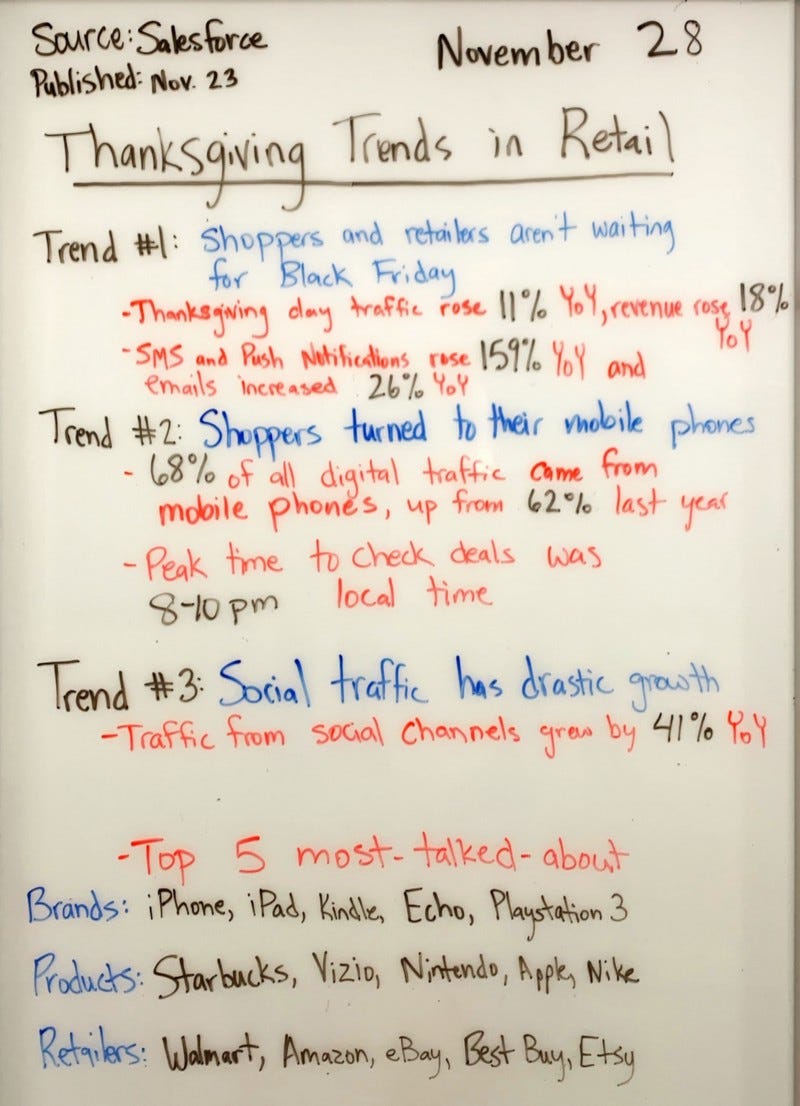 Source: Salesforce
Published: November 2018
Thanksgiving Trends in Retail
Circulated: November 28, 2018
Trend #1: Shoppers & Retailers are no longer waiting for Black Friday.
Thanksgiving day traffic rose 11% YoY and revenue rose 18% YoY

SMS & Push Notifications rose 159% YoY and emails increased 26% YoY
Trend #2: Shoppers turned to their mobile phones.
68% of all digital traffic came from mobile phones, up from 62% last year

Peak time to check deals was 8 to 10 pm local time
Trend #3: Social traffic has drastic growth.
Traffic incoming from social channels grew by 41% YoY

Top 5 most-talked-about:
- Brands: iPhone, iPad, Kindle, Echo, PlayStation 3
- Products: Starbucks, Vizio, Nintendo, Nike, Apple
- Retailers: Walmart, Amazon, eBay, Best Buy, Etsy