Discover more from Fact of the Day 1
My journey as a startup founder
Over 38,000 subscribers
The Day TED Might Have Died
Source: Chris Anderson Published: May 2016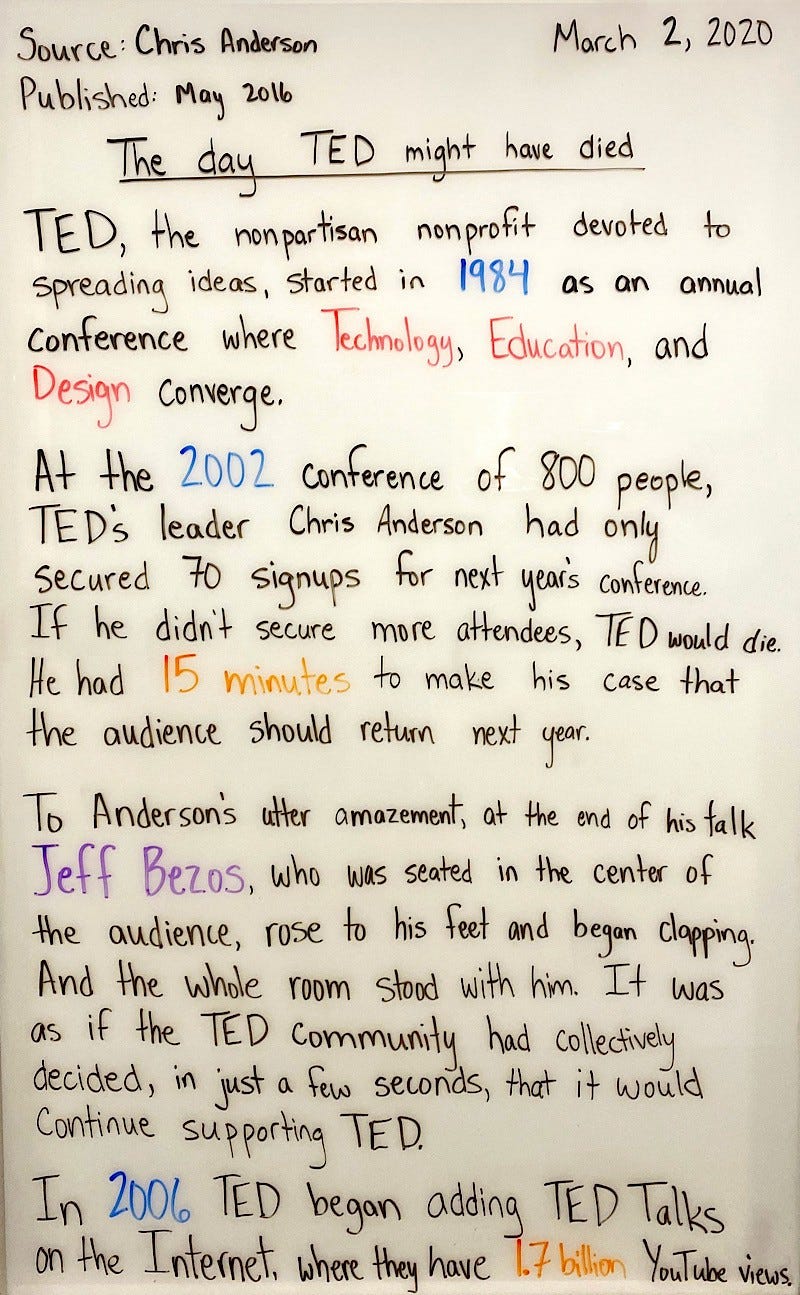 Source: Chris Anderson
Published: May 2016
The Day TED Might Have Died
Circulated: March 2, 2020
TED, the nonpartisan nonprofit devoted to spreading ideas, started in 1984 as an annual conference where Technology, Entertainment and Design converge.
At the 2002 conference of 800 people, TED's leader Chris Anderson had only secured 70 signups for next year's conference. If he didn't secure more attendees, TED would die. He had 15 minutes to make his case that the audience should return next year.
To Anderson's utter amazement, at the end of his talk Jeff Bezos, who was seated in the center of the audience, rose to his feet and began clapping. And the whole room stood with him. It was as if the TED community had connectively decided, in just a few seconds, that it would continue supporting TED. In 2006 TED began adding talks on the Internet, where they have 1.7 billion YouTube views.