The Story Behind the Building
Source: Day 1 Blog Published: March 2018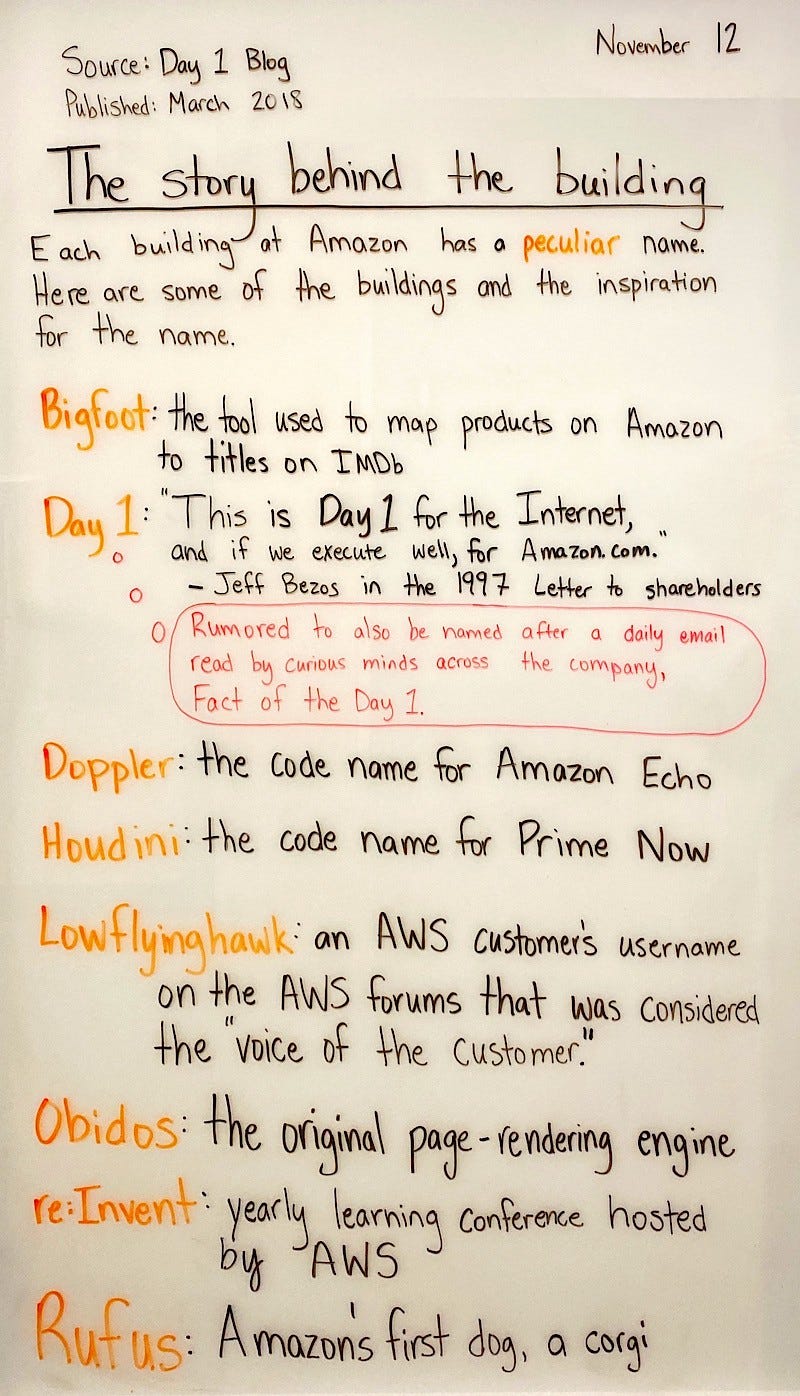 Source: Day 1 Blog
Published: March 2018
The Story Behind the Building
Circulated: November 12, 2019
Each building at Amazon has a peculiar name. Here are some of the buildings and the inspiration for the name:
Bigfoot: the tool used to map products on Amazon to titles on IMDb.

Day 1: "This is Day 1 for the Internet, and if we execute well, for Amazon.com" — Jeff Bezos in the 1997 Letter to shareholders. (Rumored to also be named after a daily email read by curious minds across the company, Fact of the Day 1).

Doppler: the code name for the Amazon Echo.

Houdini: the code name for Prime Now.

Lowflyinghawk: an AWS customer's username on the AWS forums that was considered the voice of the customer.

Obidos: the original page-rendering engine.

re:Invent: yearly learning conference hosted by AWS.

Rufus: Amazon's first dog, a corgi.