The Story of Instant Pot
Source: CNBC Published: December 2019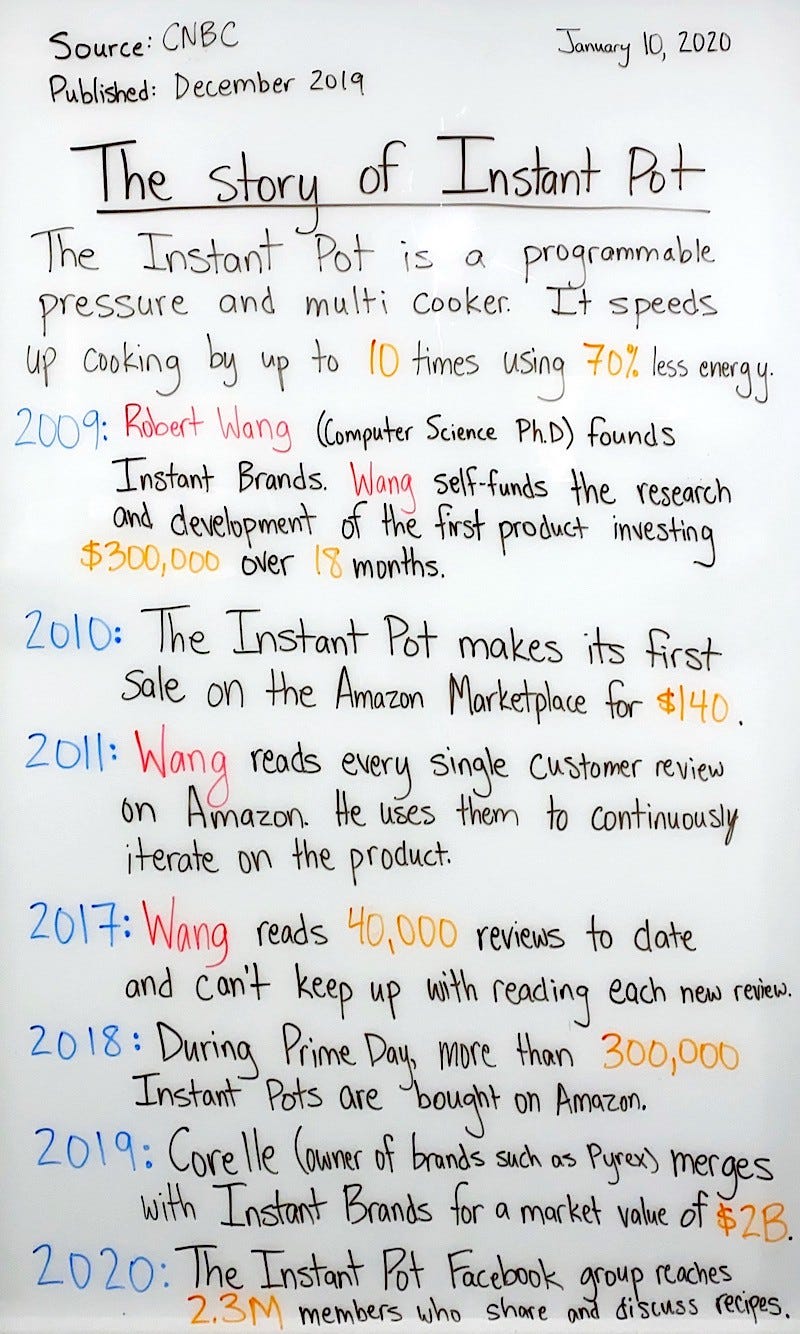 Source: CNBC
Published: December 2019
The Story of Instant Pot
Circulated: January 10, 2020
The Instant Pot is a programmable pressure & multi cooker. It speeds up cooking by up to 10 times using up to 70% less energy.
2009: Robert Wang (Computer Science Ph.D.) founds Instant Brands. Wang self-funds the research and development of the first product investing $300k over 18 months.

2010: The Instant Pot makes its first sale on the Amazon Marketplace for $140.

2011: Wang reads every single customer review on Amazon. He uses them to continuously iterate on the product.

2017: Wang reads 40,000 reviews to date and can't keep up with reading each new review.

2018: During Prime Day, more than 300,000 Instant Pots are bought on Amazon.

2019: Corelle (owner of brands such as Pyrex) merges with Instant Brands for a market value of $2 billion.

2020: The Instant Pot Facebook group reaches 2.3 million members who share and discuss recipes.
"Instant Pot is a remarkable business story. Innovation can open up forgotten market opportunity." — Chetan Puttagunta, Benchmark