Discover more from Fact of the Day 1
My journey as a startup founder
Over 38,000 subscribers
"Third-party sellers are kicking our first party butt. Badly." — Jeff Bezos
Source: 2018 Amazon Shareholder Letter, submitted by Jeff@amazon.com Published: April 2019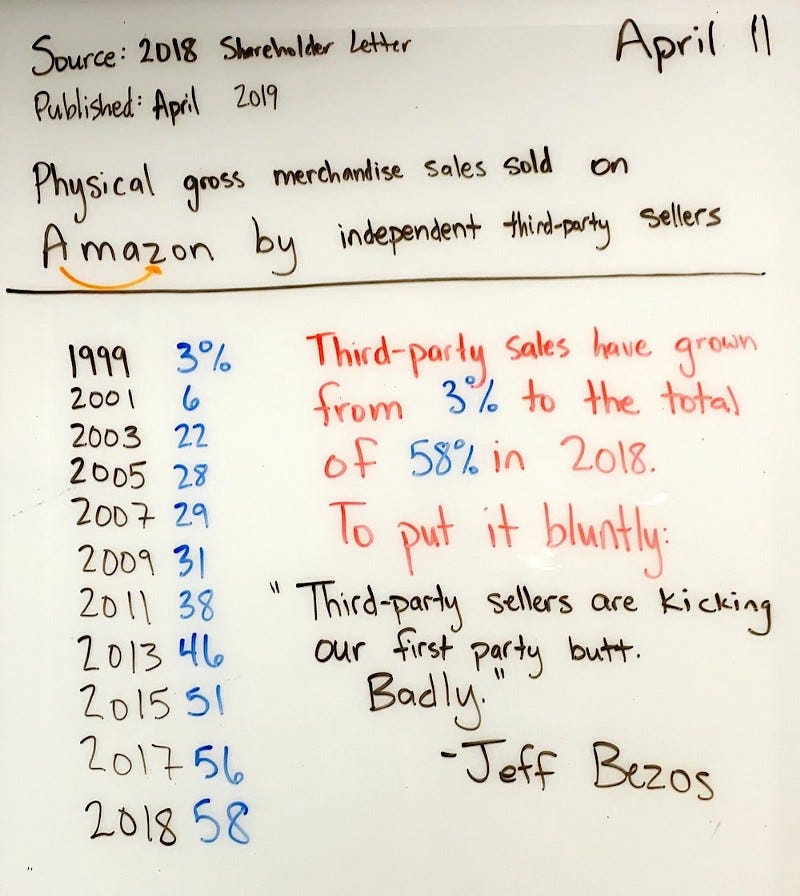 Source: 2018 Amazon Shareholder Letter, submitted by Jeff@amazon.com
Published: April 2019
Physical Gross Merchandise Sales Sold on Amazon by Independent Third-Party Sellers
Circulated: April 11, 2019
The percentages represent the share of physical gross merchandise sales sold on Amazon by independent third-party sellers — mostly small- and medium-sized businesses — as opposed to Amazon retail's own first party sales.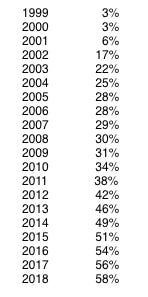 Third-party sales have grown from 3% of the total to 58%. To put it bluntly:
Third-party sellers are kicking our first party butt. Badly.