TikTok
Source: SensorTower Published: January 2020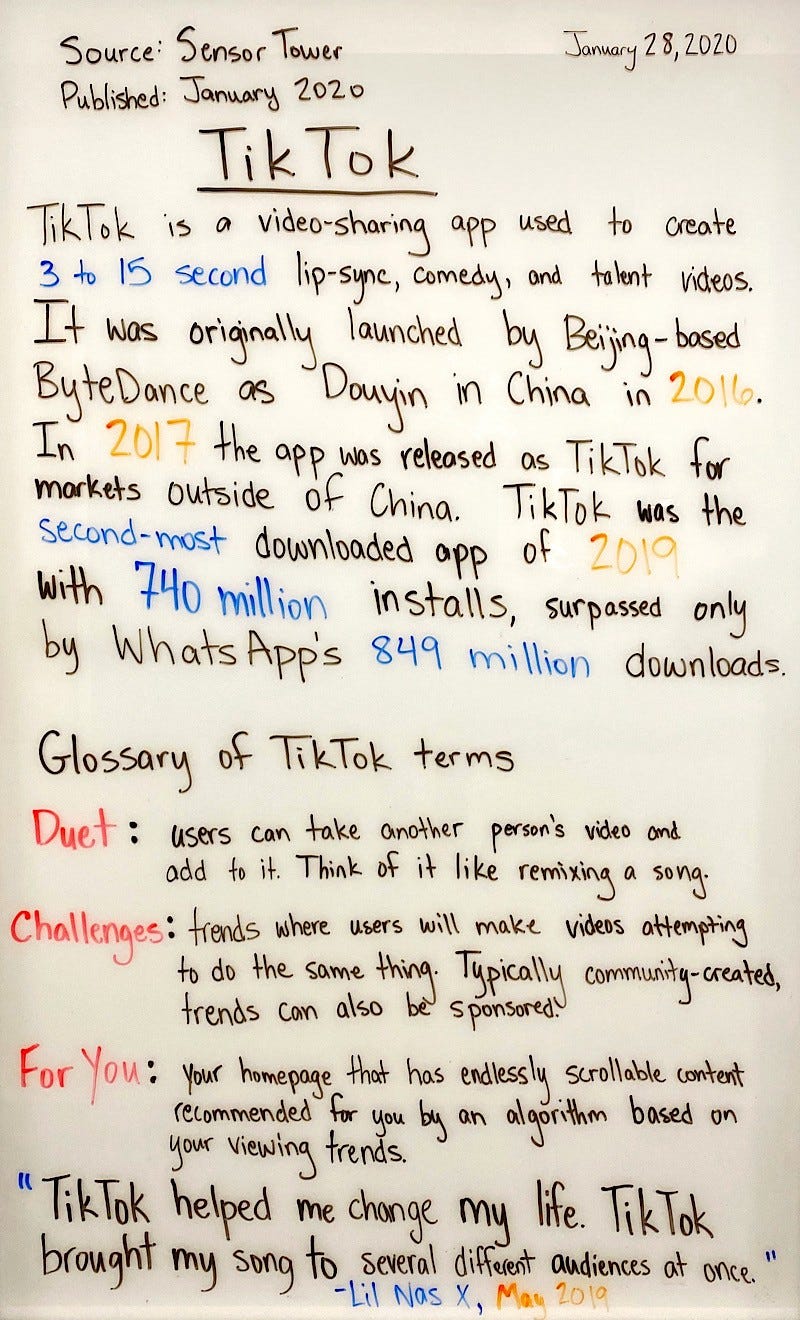 Source: SensorTower
Published: January 2020
TikTok
Circulated: January 28, 2020
TikTok is a video-sharing app used to create 3 to 15 second lip-sync, comedy, and talent videos. It was originally launched by Beijing-based ByteDance as Douyin in China in 2016. In 2017, the app was released as TikTok for markets outside of China. TikTok was the second-most downloaded app of 2019 with 740 million installs, surpassed only by WhatsApp's 849 million downloads.
Glossary of TikTok terms (Verge & Wall Street Journal)
Duet: Users can take another person's video and add to it. Think of it like remixing a song.
Challenges: Trends where users will make videos attempting to do the same thing. Typically community-created, trends can also be sponsored.
For You: Your homepage that has endlessly scrollable content recommended for you by an algorithm based on your viewing trends.
"TikTok helped me change my life," said Lil Nas X in May 2019. "TikTok brought my song to several different audiences at once."