Track and Receive Holiday Deliveries
Source: BusinessWire Published: December 2019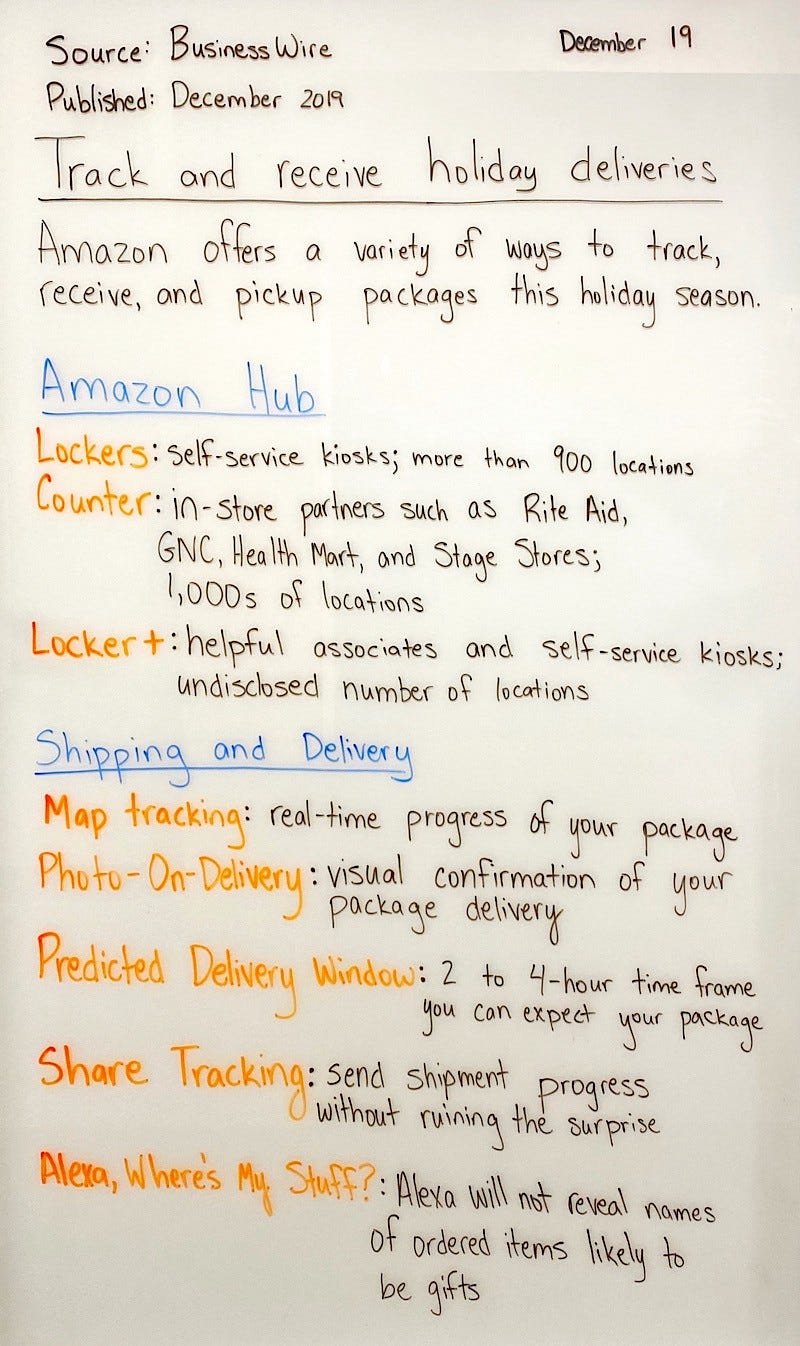 Source: BusinessWire
Published: December 2019
Track and Receive Holiday Deliveries
Circulated: December 19, 2019
Amazon offers a variety of ways to track, receive, and pickup packages this holiday season.
Amazon Hub:
Lockers: self-service kiosks; more than 900 locations.

Counter: in-store partners such as Rite Aid, GNC, Health Mart, and Stage Stores; 1,000's of locations.

Locker+: helpful associates and self-service kiosks; undisclosed number of locations.
Shipping and Delivery:
Map Tracking: real-time progress of your package.

Photo-On-Delivery: visual confirmation of your package delivery.

Predicted Delivery Window: 2 to 4-hour time frame you can expect your package

Share Tracking: send shipment progress without ruining the surprise

Alexa, Where's My Stuff?: Alexa will not reveal names of ordered items likely to be gifts