Discover more from Fact of the Day 1
My journey as a startup founder
Over 38,000 subscribers
Understanding Your Size of Market at Amazon
Source: Financial Modeling and Calculating Entitlements (internal link) Published: November 2018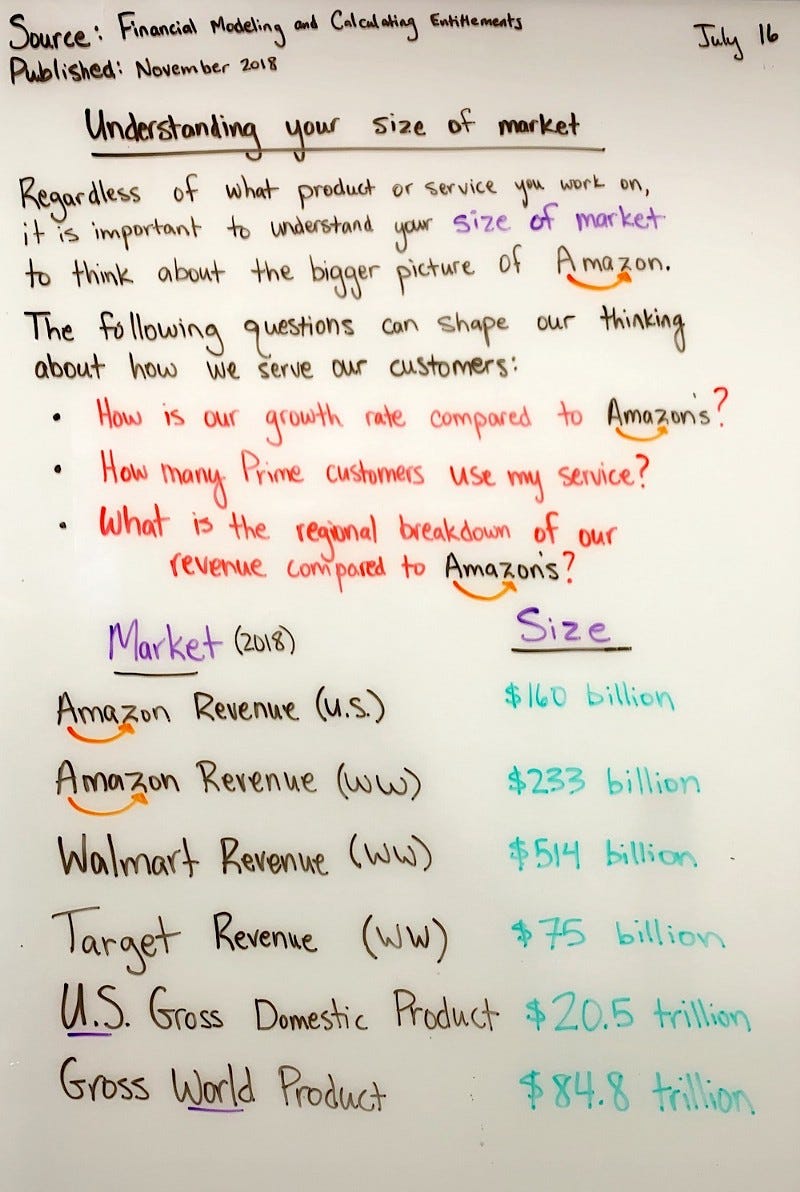 Source: Financial Modeling and Calculating Entitlements (internal link)
Published: November 2018
Understanding Your Size of Market
Circulated: July 16, 2019
Regardless of what product or service you work on, it is important to understand your size of market to think about the bigger picture of Amazon.
The following questions can shape our thinking about how we serve our customers:
How is our growth rate compared to Amazon's?

How many Prime customers use my service?

What is the regional breakdown of our revenue compared to Amazon's?