Using Satellite Images to Bet on Retailers
Source: Berkeley Published: May 2019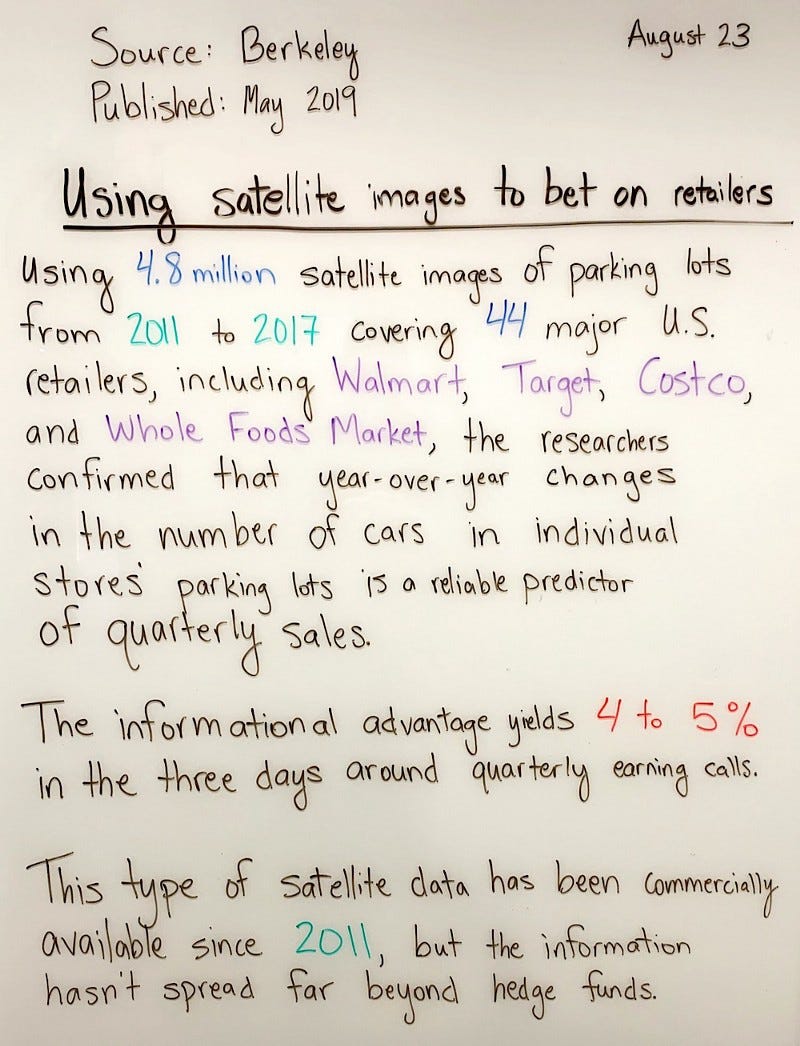 Source: Berkeley
Published: May 2019
Using Satellite Images to Bet on Retailers
Circulated: August 23, 2019
Using 4.8 million satellite images of parking lots from 2011 to 2017 covering 44 major U.S. retailers, including Walmart, Target, Costco, and Whole Foods Market, the researchers confirmed that year-over-year changes in the number of cars in individual stores' parking lots is a reliable predictor of quarterly sales.
The informational advantage yields 4% — 5% in the 3 days around quarterly earnings announcements.
This type of satellite data has been commercially available since 2011, but the information hasn't spread far beyond hedge funds.