Discover more from Fact of the Day 1
My journey as a startup founder
Over 38,000 subscribers
What Makes a Manager Great
Source: Google Published: February 2018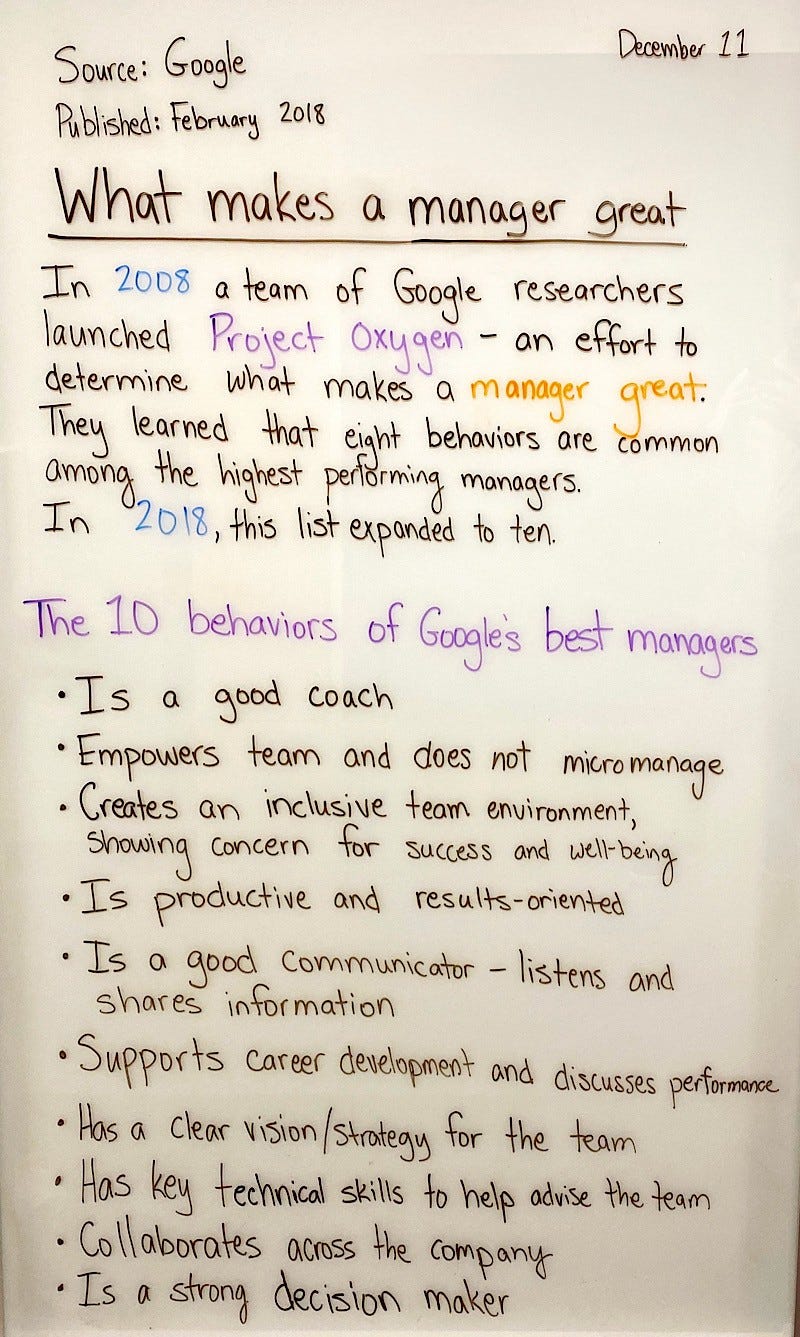 Source: Google
Published: February 2018
What Makes a Manager Great
Circulated: December 11, 2019
In 2008 a team of Google researchers launched Project Oxygen — an effort to determine what makes a manager great. They learned that eight behaviors are common among the highest performing managers. In 2018, this list expanded to ten.
Note: While Google uncovered what makes a great manager at the company, it doesn't mean what works for Google managers will work for any organization.
The 10 behaviors of Google's best managers:
Is a good coach.

Empowers team and does not micromanage.

Creates an inclusive team environment, showing concern for success and well-being.

Is productive and results-oriented.

Is a good communicator — listens and shares information.

Supports career development and discusses performance.

Has a clear vision/strategy for the team.

Has key technical skills to help advise the team.

Collaborates across the company.

Is a strong decision maker.