Discover more from Fact of the Day 1
My journey as a startup founder
Over 38,000 subscribers
Whitened Resumes
Source: ResumeGo Published: February 2019 Submitted by: Black Employee Network (BEN)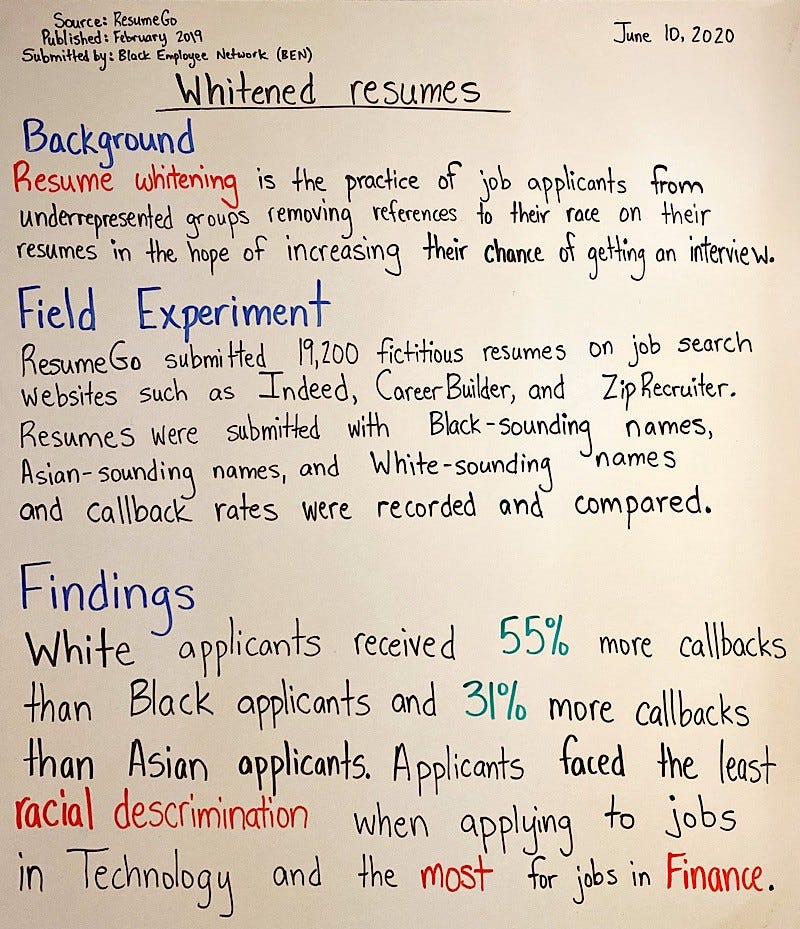 Source: ResumeGo
Published: February 2019
Submitted by: Black Employee Network (BEN)
Whitened Resumes
Circulated: June 10, 2020
Background
"Resume whitening" is the practice of job applicants from underrepresented groups removing references to their race on their resumes in the hope of increasing their chance of getting an interview.
Field Experiment
ResumeGo submitted 19,200 fictitious resumes on job search websites such as Indeed, CareerBuilder, and ZipRecruiter. Resumes were submitted with Black-sounding names, Asian-sounding names, and White-sounding names and callback rates were recorded and compared.
Findings
White applicants received 55% more callbacks than Black applicants and 31% more callbacks than Asian applicants. Applicants faced the least racial discrimination when applying to jobs in Technology and the most for jobs in Finance.